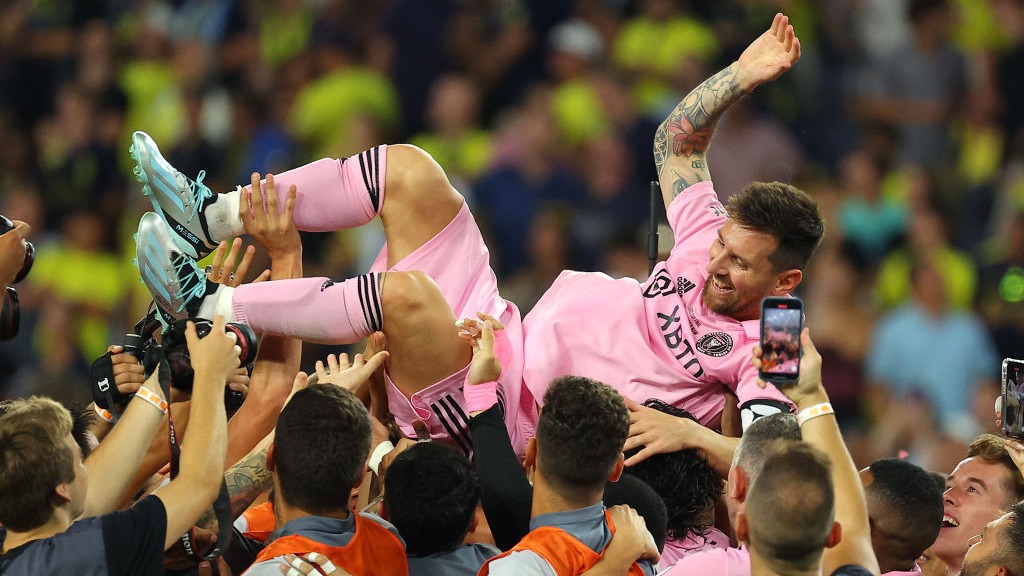 It was an exciting week for soccer fans as Spain and England provided a highly-entertaining World Cup final just hours after Lionel Messi led Inter Miami to a Leagues Cup title.
Now if you're a fan of the other football, we're just days away from the start of the college football season and about two weeks out from some real NFL regular season action.
And the start of football season also marks the homestretch for baseball season as there are fewer than 40 games left on the schedule and tight races in both wild cards.
Soccer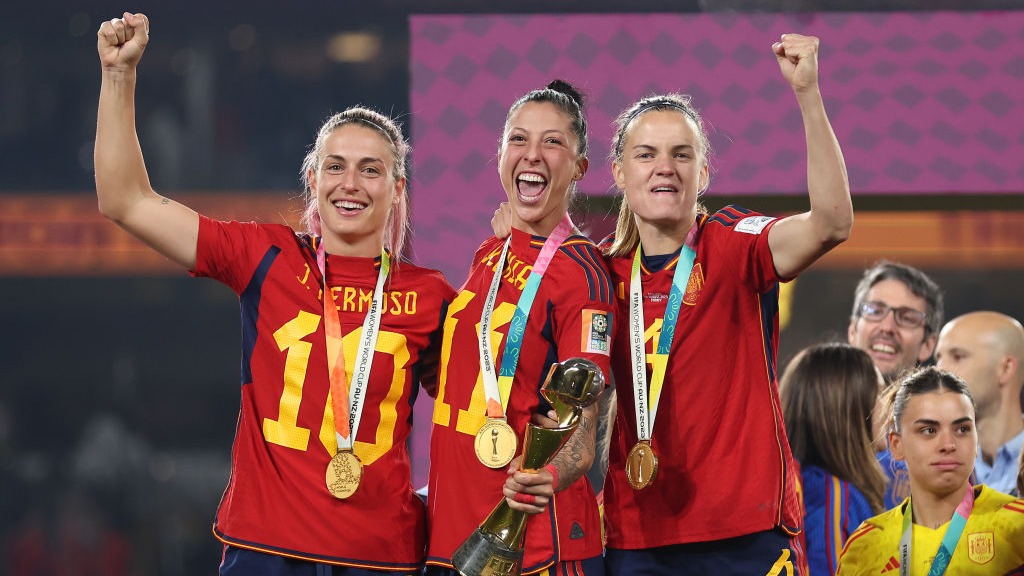 Spain defeats England in Women's World Cup final
Spain edged out England 1-0 in the FIFA Women's World Cup final early Sunday fueled by an Olga Carmona goal in the first half. Spain's captain performed well on both sides of the pitch, capitalizing on the few offensive opportunities by finishing strong while limiting opportunities and maintaining possession on the defensive side. Spain becomes the fifth Women's World Cup winner and accompanies Germany as the only two nations to win both the men's and women's tournaments. The victory comes amid controversy surrounding manager Jorge Vilda, whose authority was questioned by 15 players who signed a letter addressing a range of issues and protesting his leadership following Spain's elimination at the 2021 European Championship. Only three of those players, Ona Batlle, Aitana Bonmatí and Mariona Caldentey, competed for Spain in the tournament this year. England put together an impressive run despite their squad being marred by injuries.
Messi, Inter Miami claim Leagues Cup
Inter Miami CF, led by their star new addition in Lionel Messi, claimed the Leagues Cup title on Saturday by defeating Nashville SC via penalties 10-9 in a dramatic finish in front of a packed crowd at Geodis Park. Messi, who scored 10 goals during the tournament, took home the Leagues Cup MVP trophy. Messi scored the lone goal for Inter Miami in the 23rd minute, and it was only enough to send his squad into penalty kicks, where he nailed his attempt early on. It was goalkeeper Drake Callender who struck the go-ahead PK before heading back into the net to make the title-clinching save.
In other news:
MLB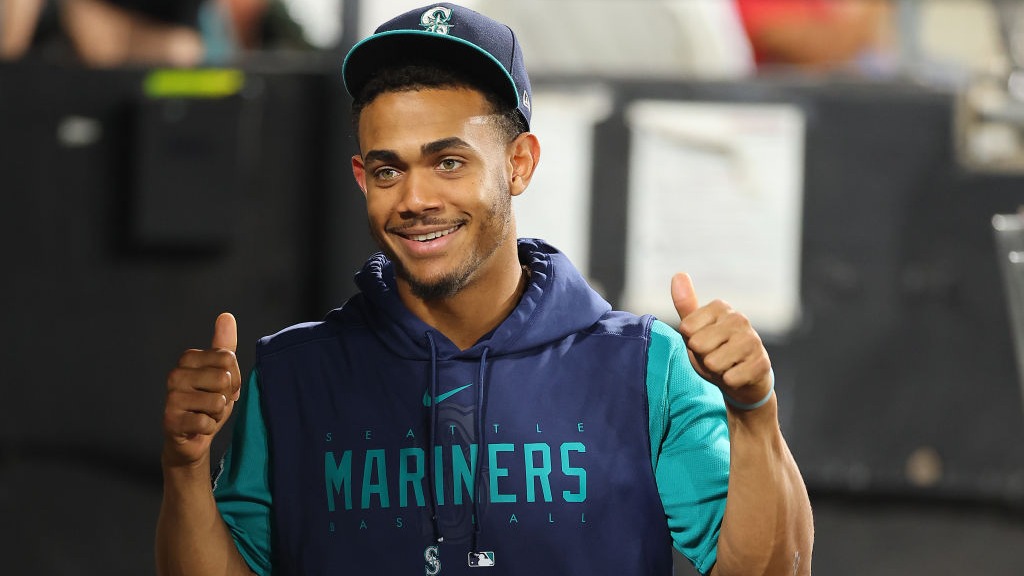 Julio Rodriguez sets MLB record with 17 hits in four games
Seattle Mariners outfielder Julio Rodriguez now holds the MLB record for most hits during a four-game span with 17. The record was previously held by Milt Stock, who notched 16 hits in four games as a member of the 1925 Brooklyn Robins. His incredible feat started Wednesday and lasted through Saturday, a stretch that saw the young star go 17-for-22 with two home runs, two doubles, eight RBI and five stolen bases. His only other batted ball during that span was a soft liner that was, of course, dropped by the shortstop for an E6. Unsurprisingly, the Mariners have quickly become the hottest team in baseball as they racked up eight straight wins while riding the outfielder's hot bat. The M's are 15 games above .500 and still sit in third place in the highly competitive AL West, but they are still currently in the playoffs via the third wild card spot.
In other news:
NFL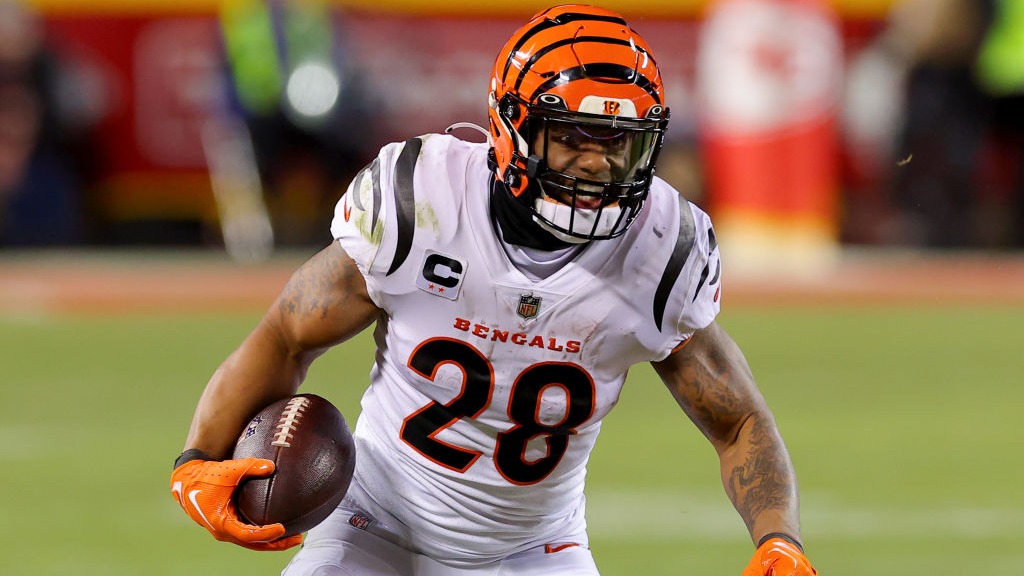 Joe Mixon found not guilty of aggravated menacing
Cincinnati Bengals running back Joe Mixon was found not guilty of an aggravated menacing charge last week after a four-day trial. The charge stemmed from an alleged incident in January between Mixon and a woman in which an affidavit alleged that he pointed a gun at the woman and said, "You should be popped in the face, I should shoot you." After his first practice since the not guilty verdict on Sunday, Mixon declined to speak to reporters and declared that he will be boycotting questions from Sports Illustrated, The Cincinnati Enquirer, Pro Football Network and ESPN. Mixon has had issues with off-the-field trouble in the past, and was charged with misdemeanor assault for punching a woman in 2014 when he was a member of the Oklahoma Sooners football team. He was suspended for the season and for one game in 2016 after an incident with a parking attendant. The 27-year-old has been a valuable force in the Cincinnati backfield for the past six seasons.
Titans' Farley loses father in house explosion
The father of Tennessee Titans cornerback Caleb Farley was found dead Tuesday after the NFL player's house in North Carolina exploded. First responders found 61-year-old Robert M. Farley in the wreckage from the explosion in Lake Norman. Christian Rogers, a friend of the family, miraculously survived the blast, which was ruled accidental and likely due to a gas leak. The Titans player addressed his father's death on Instagram on Tuesday, saying, "Daddy you a legend I love you 4L" and "You wasn't suppose to go out like this pop."
In other news:
NBA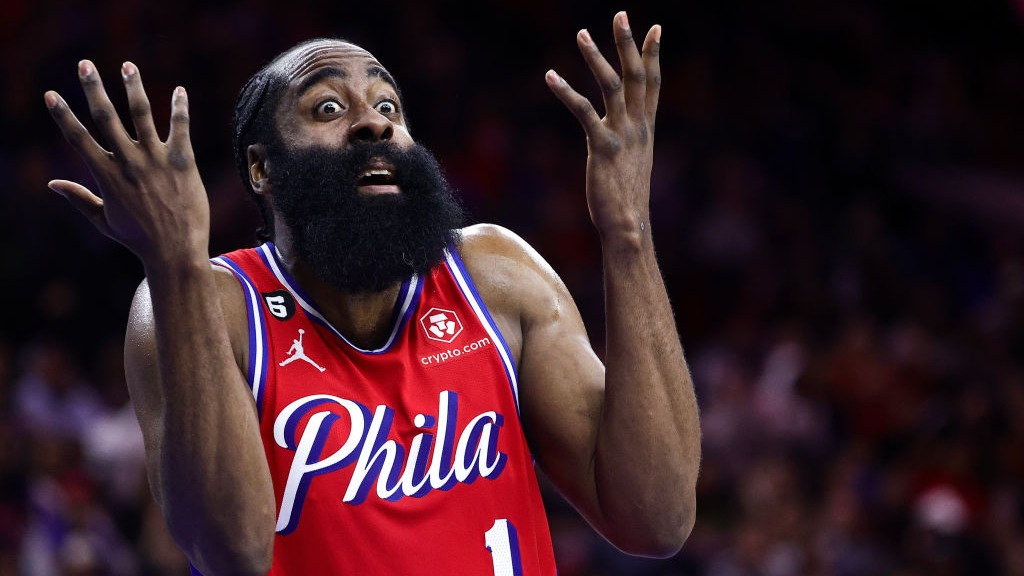 NBA fines James Harden $100K for Daryl Morey comments
The NBA has fined Philadelphia 76ers guard James Harden $100,000 for comments that he made about Sixers GM Daryl Morey during a press event with Adidas in China last week. Harden called Morey a "liar" and said he "will never be a part of an organization that [Morey's] a part of." The league announced Tuesday that an investigation into the comments determined that they indicated that Harden would not perform the services called for under his player contract unless he was traded to another team. Harden in June opted in to his $35.6 million player option for the 2023-24 season. The players association on Tuesday said that it disagreed with the league's decision to fine Harden and promised to challenge it.
In other news:
NHL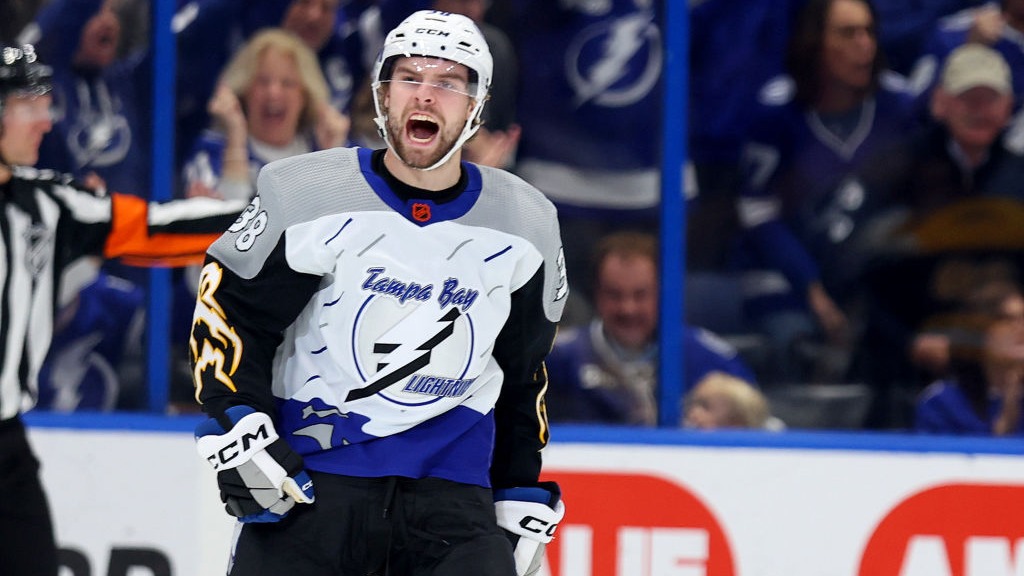 Lightning sign Brandon Hagel to 8-year, $52M extension
The Tampa Bay Lightning signed forward Brandon Hagel to an eight-year, $52 million contract extension, vice president and general manager Julien BriseBois announced Tuesday. The contract, which starts with the 2024-25 season, carries an annual value of $6.5 million. The 24-year-old had a career-high 30 goals and 34 assists in 81 games for Tampa Bay last season. The Lightning gave up two first-round draft picks to get Hagel from the Chicago Blackhawks before last year's trade deadline. Hagel is expected to earn $2 million this season.
In other news:
College Sports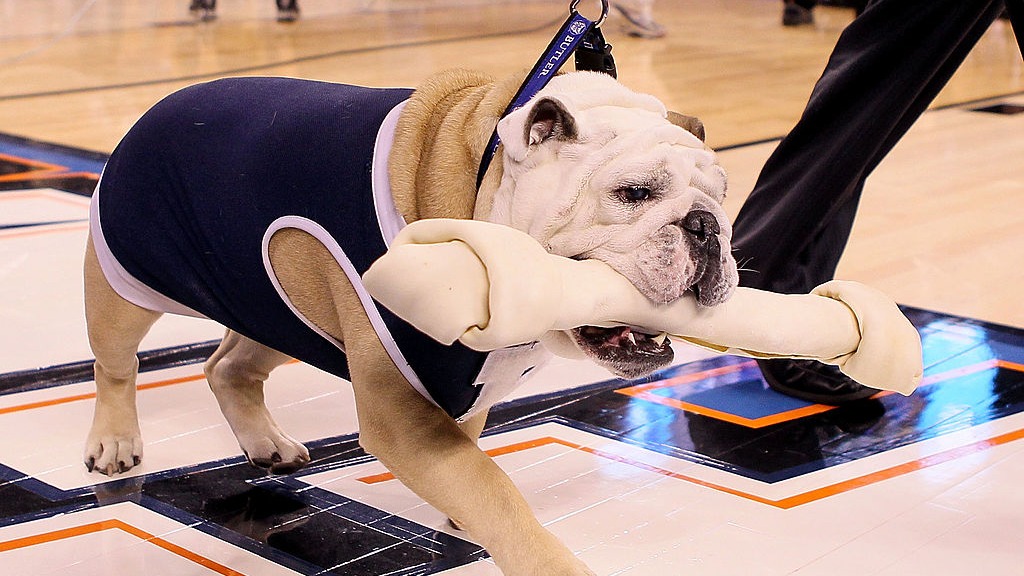 Fourth women's soccer player suing Butler over alleged sexual assault
A fourth woman who played soccer for Butler University has filed a lawsuit against the school over sexual assault allegations made against an athletic trainer. The suits are filed against Butler, former trainer Michael Howell and athletic director Ralph Reiff. All four women, two of whom are current members of the soccer team and two of which are former players, have said they were sexually assaulted by Howell during their time at Butler. All four lawsuits allege similar behavior, including Howell touching the women in their vaginal and breast areas during massages and treatments, rubbing his erect penis on them and exposing their body parts during massages. Howell, a trainer for multiple school sports from 2012 to 2022, was fired last year. An attorney for Howell said his client "flatly denies the claims in these lawsuits."
In other news:
Quick Hits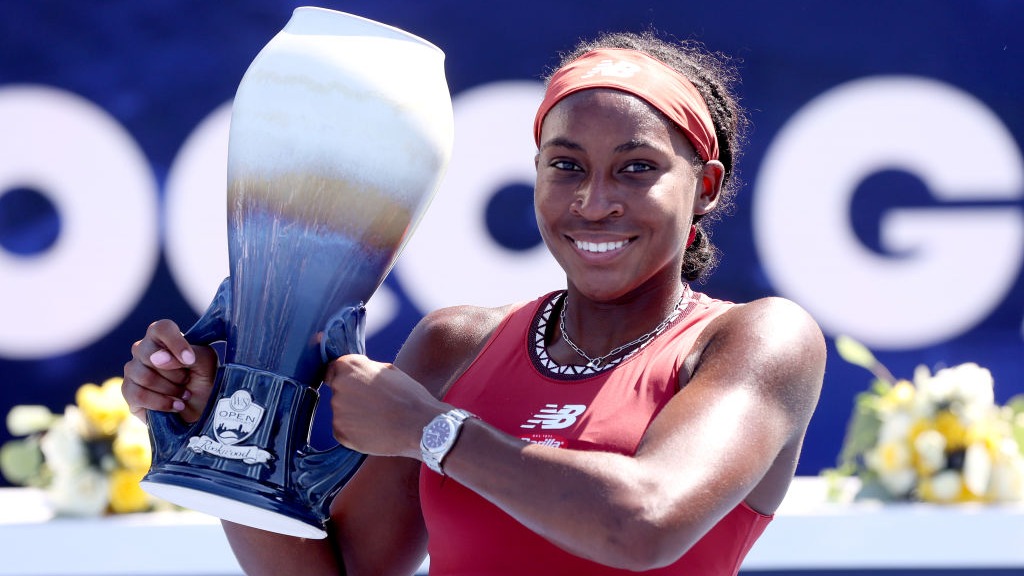 Sports Report Quiz
Brandon Hagel's eight-year contract extension carries an annual value of $_____ million.
During Julio Rodriguez's hit parade, his only batted ball that didn't result in a hit was dropped by the _____________.
Joe Mixon faced multiple suspensions for off-the-field antics in college while he played for the __________________.
Spain and _____________ are the only two nations to win both the men's and women's World Cup.
Be sure to check out next week's edition of the Sports Report to see the correct answers!
Answers from last week's quiz: 1) professor 2) Los Angeles Clippers 3) Salma Paralluelo 4) 2009