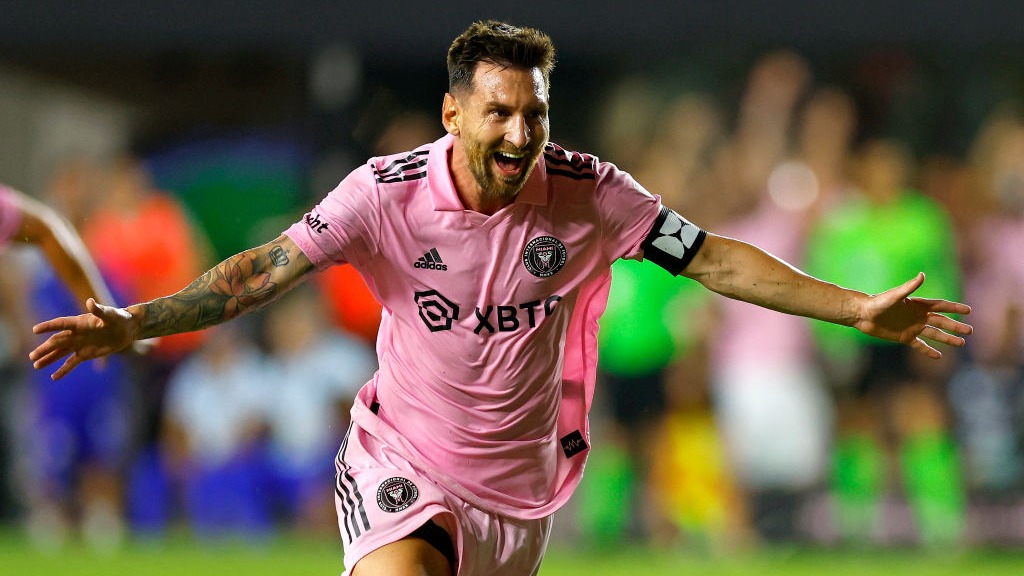 The sports world received a major scare when LeBron James' son, Bronny James, suffered cardiac arrest at a USC practice and was rushed to the hospital. The young star is recovering as medical staff attempt to determine the cause.
If you heard or felt a rumble coming from the Southeast U.S. last Friday, it was probably around the time Inter Miami newcomer Lionel Messi launched a game-winning free kick goal in extra time during his debut with the team, sending the stadium and soccer fans everywhere into a frenzy.
It was a good week to get paid for professional athletes. Justin Herbert and Jaylen Brown became the highest-paid players in NFL and NBA history, respectively, and New York Giants fans rejoiced when news of Saquon Barkley's contract broke.
NBA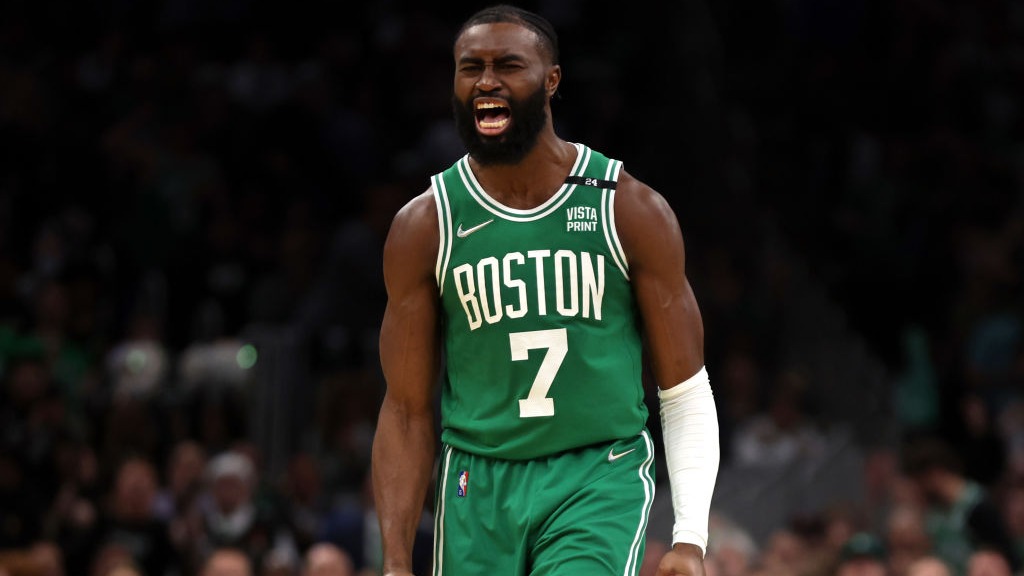 Jaylen Brown, Celtics agree to historic supermax deal
The Boston Celtics and forward Jaylen Brown have reportedly agreed to a five-year, $304 million supermax contract extension that would make him the highest-paid player in NBA history. Brown became eligible for a supermax extension once he earned All-NBA honors this past season. Brown received a fully guaranteed contract that includes a trade kicker, while the Celtics maintain an extra year of team control as the deal does not include a player option on his final year, according to reports. Brown averaged a career-high 26.6 points, 6.9 rebounds and 3.5 assists a game last season to lead the Celtics to the Eastern Conference finals.
In other news:
NFL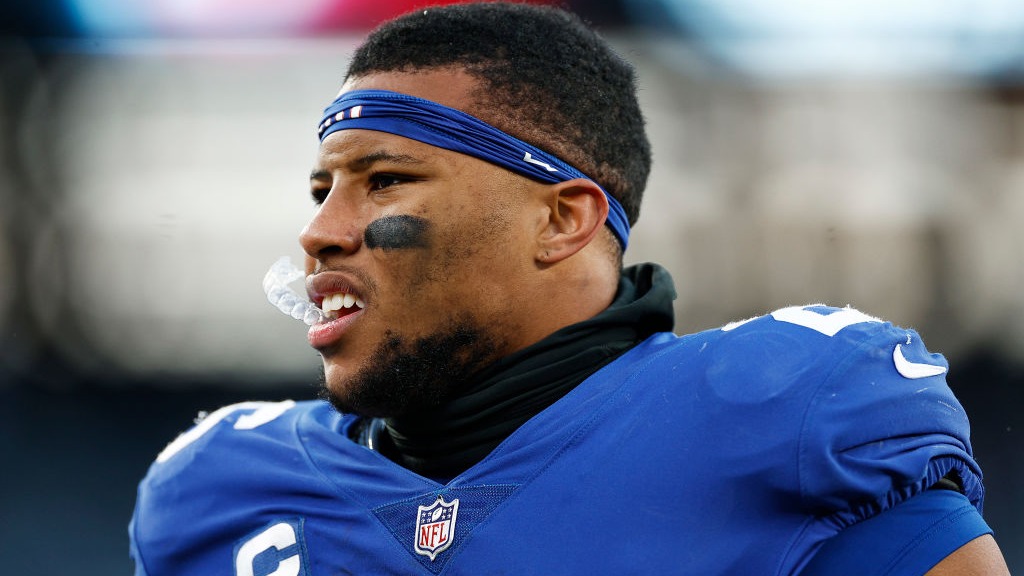 Giants, Barkley agree to 1-year deal
The New York Giants and running back Saquon Barkley agreed to terms on a one-year contract worth up to $11 million, NFL Network's Ian Rapoport reported Tuesday. The deal reportedly includes a $2 million signing bonus. The deal is not ideal for either side, but it is an improvement from the $10.091 million franchise tag the G-Men placed on Barkley. After the July 17 deadline to reach a multi-year contract came and went last week, New York got a deal in place that brings Barkley to training camp and avoids a long-term holdout. Reports indicate that $10.1 million of the contract is guaranteed, and it includes $900,000 in incentives. The deal also does not include a "no franchise tag" clause, meaning that the Giants can use the franchise tag on Barkley next year. Barkley has always emphasized his team-first attitude, which is why it came as a surprise to some when he said that he would consider sitting out the season if a multi-year deal wasn't reached. That notion is all but erased now that he has reported to the first day of training camp on Tuesday.
Herbert becomes highest-paid NFL quarterback
The Los Angeles Chargers announced a multi-year extension with quarterback Justin Herbert on Tuesday, and reports indicate it's a five-year, $262.5 million contract, which would make him the highest-paid quarterback in NFL history. Granted, we've said that a lot this offseason as Herbert's deal follows Lamar Jackson's $260 million deal with the Baltimore Ravens, which followed Jalen Hurts' $255 million contract with the Philadelphia Eagles. All eyes turn to Cincinnati Bengals quarterback Joe Burrow, who remains in contract negotiations.
In other news:
Soccer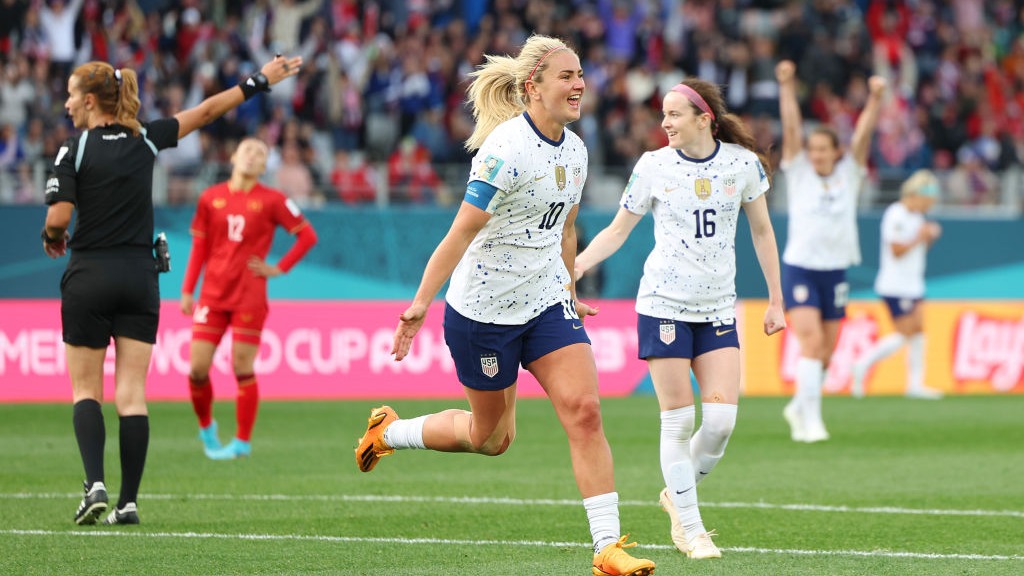 Lionel Messi makes Inter Miami debut
You couldn't have scripted it any better. World Cup champion and seven-time Ballon d'Or winner Lionel Messi came off the bench for Inter Miami and delivered a stunning, yet familiar, free kick goal in second half extra time to defeat Cruz Azul in the teams' Leagues Cup opener on Friday. The goal electrified the sellout crowd at DRV PNK Stadium in Fort Lauderdale, Florida, and built momentum heading into Inter Miami's second group stage game. Messi made his first start for his new squad against Atlanta United on Tuesday night and scored two goals and added an assist in a 4-0 shutout to advance to the knockout stage.
USWNT, Netherlands draw in 2019 final rematch
The United States Women's National Team played to a 1-1 draw against The Netherlands on Wednesday in their second game of the FIFA Women's World Cup. Lindsey Horan scored the lone goal for the United States in a rematch of the 2019 Women's World Cup final. Horan's goal was the equalizer in the second half after Dutch midfielder Jill Roord put The Netherlands ahead early. The U.S. took care of business in their opener against Vietnam on Friday night with a 3-0 shutout of the newcomers. Sophia Smith scored twice in the first half for the United States and Horan added a goal for the World Cup favorites. While the match was never really in question, it was much closer than the United States' 13-0 win over Thailand in the 2019 opener. The U.S. maintains their lead over The Netherlands in Group E with a match against Portugal up next week.
In other news:
College Sports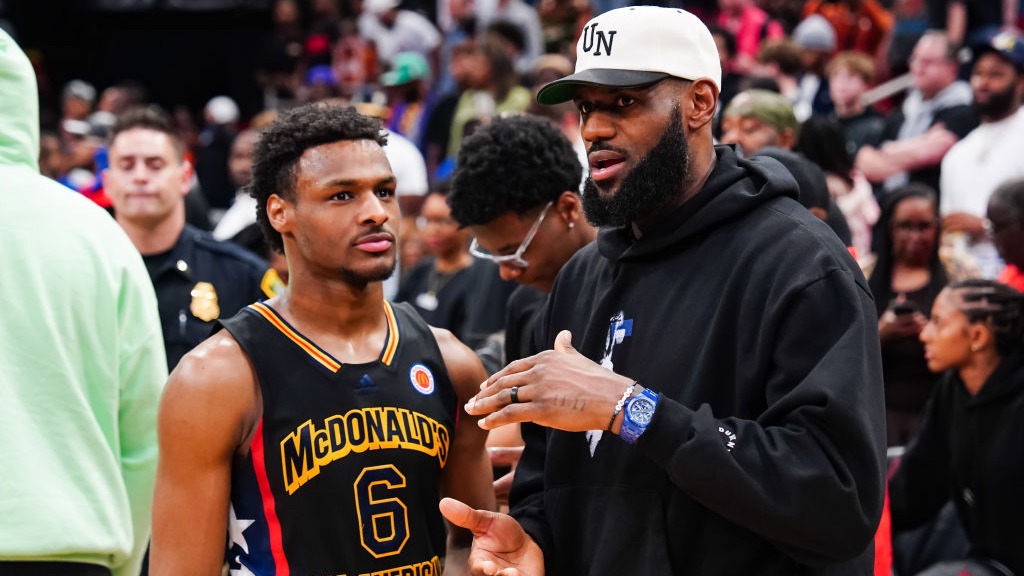 Bronny James suffers cardiac arrest at practice
Bronny James, the son of NBA superstar LeBron James, suffered cardiac arrest at USC basketball practice on Monday and was rushed to the hospital. A statement from a family spokesperson said that he is no longer in the intensive care unit and he is in stable condition. The 18-year-old announced his commitment to USC back in May after graduating from Sierra Canyon High School as a four-star recruit. The statement also said that LeBron and his wife, Savannah, expressed their "deepest thanks and appreciation" for the public's support, and asked that the public respect their family's privacy during this time.
In other news:
MLB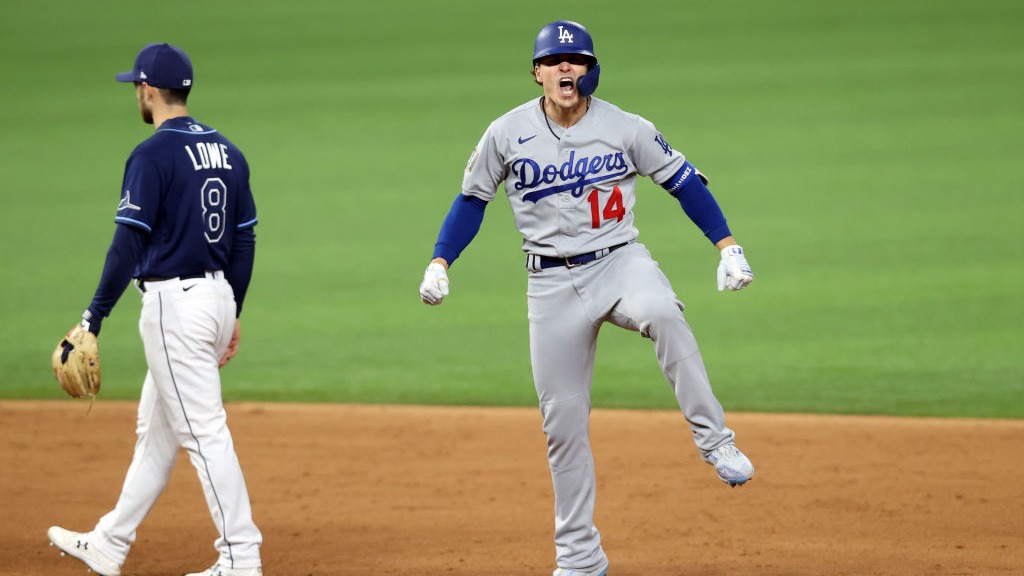 Dodgers bring Kike Hernandez back
There's less than a week before the MLB Trade Deadline, and teams are starting to make some moves as they look toward the postseason. The Los Angeles Dodgers acquired utility player Kike Hernandez from the Boston Red Sox in exchange for pitchers Nick Robertson and Justin Hagenman. The veteran spent six seasons with the Dodgers before heading to the Red Sox for the past three seasons, but he has struggled mightily this season and leads the majors in errors with 15. But the Dodgers, who lead the NL West by four games as of Wednesday afternoon, add some familiar depth and a versatile fielder to their roster as they head down the stretch.
In other news:
NHL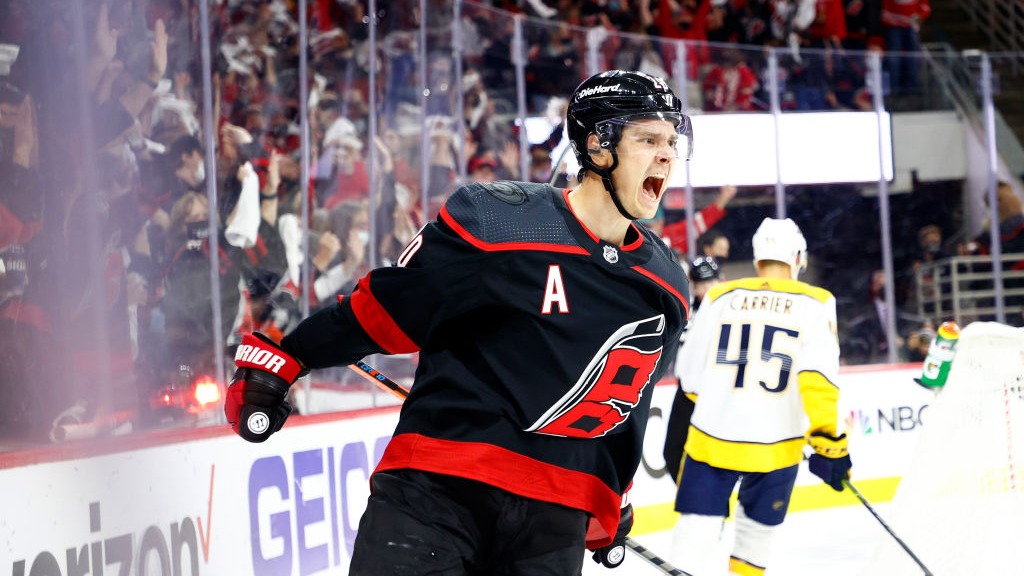 Carolina Hurricanes forward Sebastian Aho turned 26 on Wednesday and received an eight-year, $78 million extension. The 2015 second-round pick had 36 goals and 31 assists in 75 games for Carolina last season and was set to become an unrestricted free agent in 2024. "Sebastian has developed into one of the best two-way centers in hockey," general manager Don Waddell said in a statement. "He's a tremendous leader on and off the ice who sets a great example for our younger players." The new contract averages out to $9.75 million per year, a bump from his previous $8.5 million per year, and the Canes lock down one of their best players for years to come without breaking the bank.
In other news:
Quick Hits
Sports Report Quiz:
Lionel Messi scored _______ goals and added an assist in a 4-0 shutout of Atlanta United on Tuesday in his starting debut.
Saquon Barkley's one-year contract reportedly includes $___________ in incentives.
Carolina Hurricanes forward Sebastian Aho received an eight-year, $78 million extension on his _______ birthday.
The Dodgers acquired utility player Kike Hernandez from the Boston Red Sox in exchange for pitchers _______________ and Justin Hagenman.
Be sure to check out next week's edition of the Sports Report to see the correct answers!
Answers from last week's quiz: 1) 2013 2) Arizona Coyotes 3) Jim Thome 4) Tony Pollard