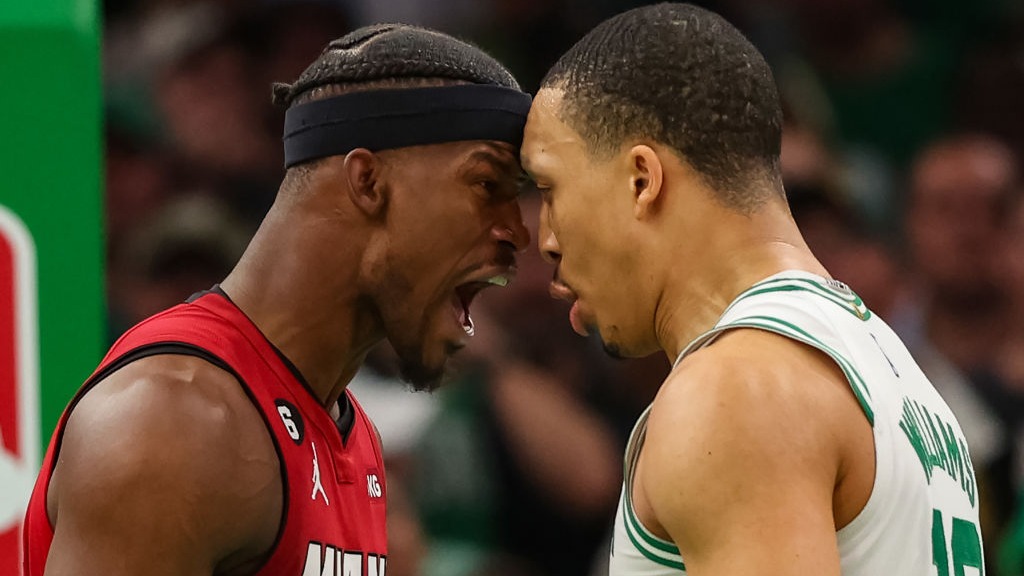 It was looking a lot like sweeps week this past week as all four playoff semifinals in the NBA and NHL ended up being a 3-0 series. The Denver Nuggets and Florida Panthers took care of business, but the Miami Heat couldn't get it done just yet. All eyes are on the Vegas Golden Knights on Thursday.
The Lakers getting swept was devastating for LA fans, but the bigger news out of that series was the post-elimination interview by LeBron James that left fans and pundits speculating about his potential retirement coming sooner than later.
Plus, Brittney Griner made her return to the WNBA after nearly a year in a Russian prison, the Women's College World Series is starting to take shape and one of the NFL's best running backs of all time passed away this week.
NBA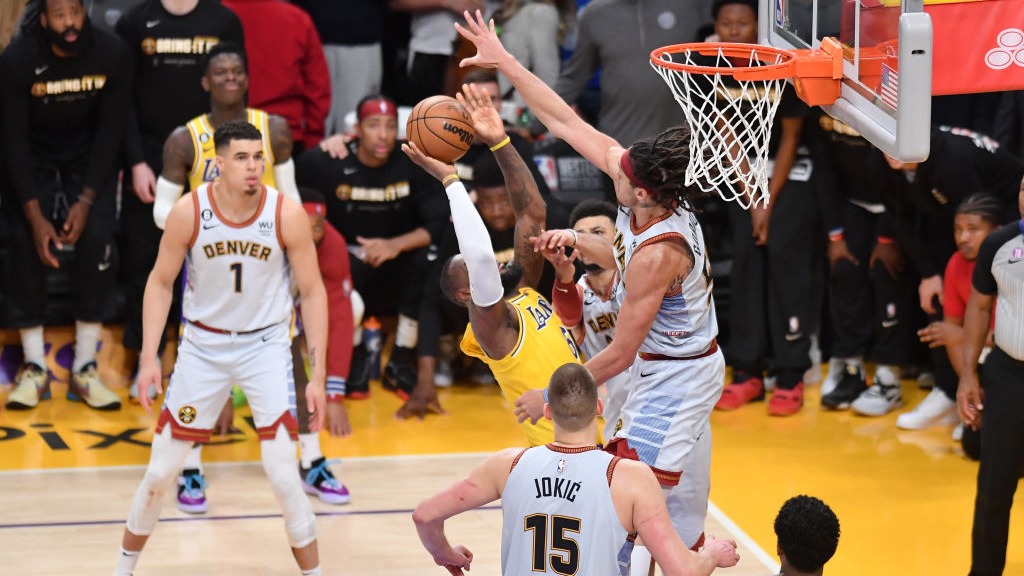 Nuggets complete sweep of Lakers
The Denver Nuggets brought an end to the Los Angeles Lakers' unlikely deep run in the NBA playoffs on Monday with a 113-111 win to complete the sweep and advance to the NBA Finals. Nikola Jokic, who was named the Magic Johnson Western Conference finals MVP, notched another triple-double to lead the Nuggets to their first-ever NBA Finals. LeBron James brought his A-game, scoring the most points in a playoff half in his career with 31 to take LA into halftime with a 15-point lead. It all fell apart for the Lakers in the third quarter as they quickly squandered their lead and trailed by five heading into the final period. James was not nearly as effective as he was in the first half, scoring only nine points in the second half and coming up empty on the game's final play in which Los Angeles was down by two with the ball in his hands. Following the game, James made some cryptic comments, saying that he's "got a lot to think about" when it comes to the game of basketball, leading many to think he may be considering retirement.
Heat on the brink of NBA Finals appearance
The Miami Heat have been practically unstoppable in the postseason as they took down the No. 1 seeded Milwaukee Bucks and the surging New York Knicks in the first two rounds. The Heat remained the heavy underdogs going into the East finals with the Boston Celtics before they took a 3-0 series lead. Unlike the Lakers, the Celtics managed to keep their hopes alive with a Game 4 win on Tuesday night, but they still have the steepest hill to climb as no NBA team has ever come back from a 3-0 deficit in the playoffs. Teams leading 3-0 have gone 150-0. Game 4 looked like all the others in the beginning, but an 18-0 run flipped the game from a nine-point lead by Miami to a nine-point lead for the Celtics. The Heat dominated the Celtics 128-102 in a crucial Game 3, scoring at will and completely deflating a Boston team that needed a bounce-back game. With a little bit of momentum now, the Celtics bring the series back to Boston for Game 5 on Thursday night.
In other news:
NHL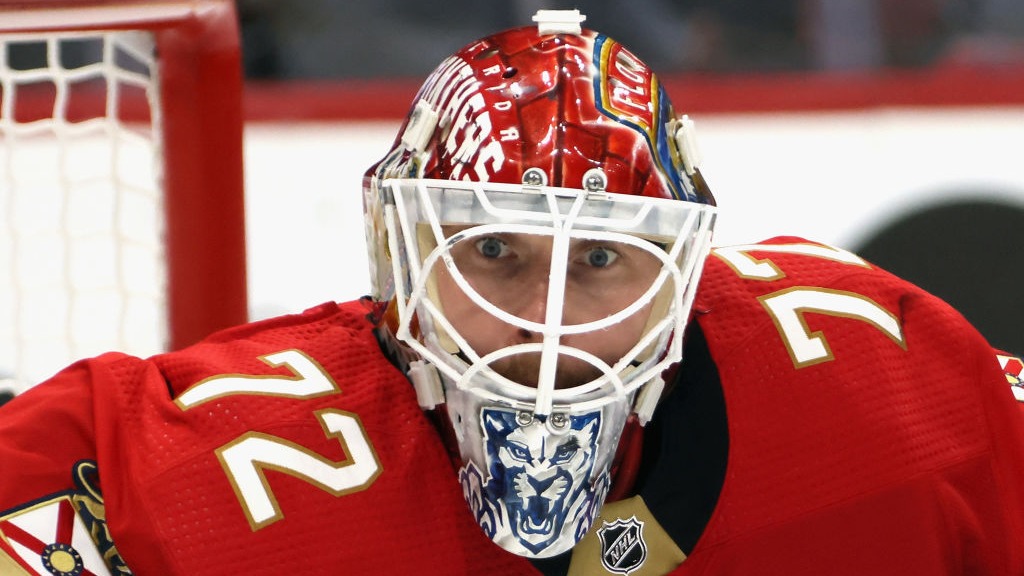 Panthers go up 3-0 on Hurricanes
The Panthers have been masterful in close games, winning all four games of the series by one goal and going 9-1 in games decided by one goal throughout the Stanley Cup playoffs. It came down to the wire against the Carolina Hurricanes on Wednesday night, but Matthew Tkachuk was clutch once again to send the Panthers to the finals with a game-winner with just 4.9 seconds left in the third period. It was Tkachuk's third game-winning goal of this postseason, and it sent the Panthers to their first Stanley Cup Final in 27 years. Florida garnered even more momentum in Game 3 when Panthers goalie Sergei Bobrovsky pitched a 1-0 shutout to go up 3-0. Game 1, which ended up being the sixth-longest game in NHL history, really set the tone for the series and the Panthers were able to escape with a win in the fourth overtime after roughly six hours of hockey. Florida will take on the winner of the Vegas-Dallas series.
Golden Knights blank Stars to take 3-0 lead
The Vegas Golden Knights inched one step closer to a spot in the Stanley Cup Final with a 4-0 victory over the Dallas Stars on Tuesday night. After two close games that both ended in overtime in Game 1 and Game 2, the Golden Knights came out firing in Game 3 and scored three goals in the first period to bring a wave of silence over the crowd at American Airlines Center in Dallas. The final straw for Stars fans came in the second period, after an Alex Pietrangelo goal made it 4-0, when fans began throwing debris on the ice causing a stoppage in play. Barring a historic comeback, Vegas is on its way to its second Stanley Cup Final in team history.
In other news:
MLB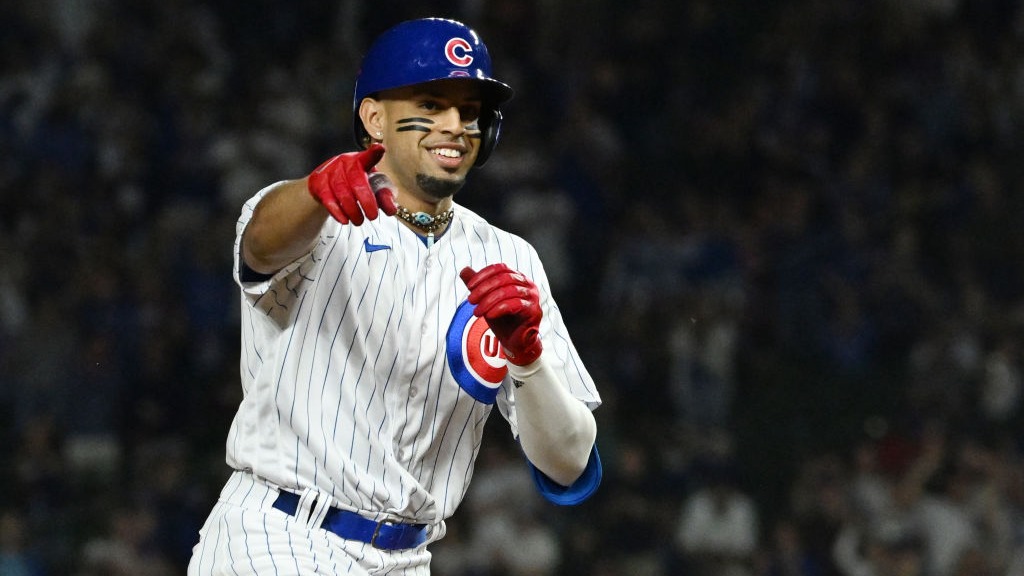 Cubs' Morel continues incredible start
Chicago Cubs outfielder Christopher Morel, not necessarily a household name by any means, in the past two weeks has been mentioned with MLB greats Larry Walker, Luis Gonzalez, Mike Schmidt and Sammy Sosa. Something that 99% of baseball players fail to achieve in their entire careers, he's done in less than two weeks. Morel has hit safely in his first 12 games since being called up from Triple-A, and he's homered in nine of them, including a stretch of five straight games. Gonzalez and Walker are the only other players to hit nine homers through 12 games, and Schmidt is the only one who has hit more (11). Sosa is the only other Cub to hit home runs in five straight games. That is some incredible company.
In other news:
NFL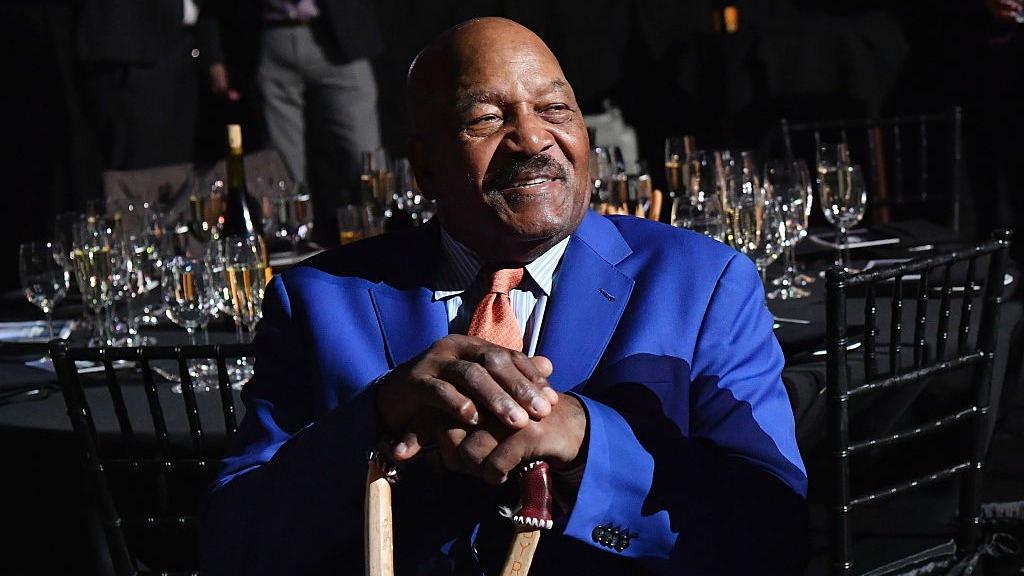 HoF running back Jim Brown dies at 87
Jim Brown, a Hall of Fame running back who played nine NFL seasons for the Cleveland Browns and is still the only running back in NFL history to average over 100 yards per game for his career (104.5), died last week. He was 87. Brown was a three-time NFL MVP and led the league in rushing in eight of the nine seasons that he played. He was memorable for his unusual ability to outrun and run over defenses with his dynamic combination of speed and power. His legacy, however, pushes beyond the game of football, as he was also a prominent civil rights activist and humanitarian who enjoyed a 50-year acting career.
Austin Ekeler staying with Chargers this season
Los Angeles Chargers running back Austin Ekeler will reportedly stay with the team two months after requesting a trade amid contract disputes. Ekeler, who will be a free agent next season, reportedly had $1.75 million in incentives added to his current deal. The 28-year-old did not attend voluntary organized team activities on Monday, but head coach Joe Staley said he expects him to attend the team's mandatory minicamp in June. Ekeler has been one of the top running backs over the past few years, leading the NFL in rushing and receiving scores last season with 18 and yards after the catch with 843. Ekeler's average salary per year, $6.125 million, is ranked 13th among running backs, according to Overthecap.com, sandwiched between Miles Sanders ($6.350M) and David Montgomery ($6M).
In other news:
Soccer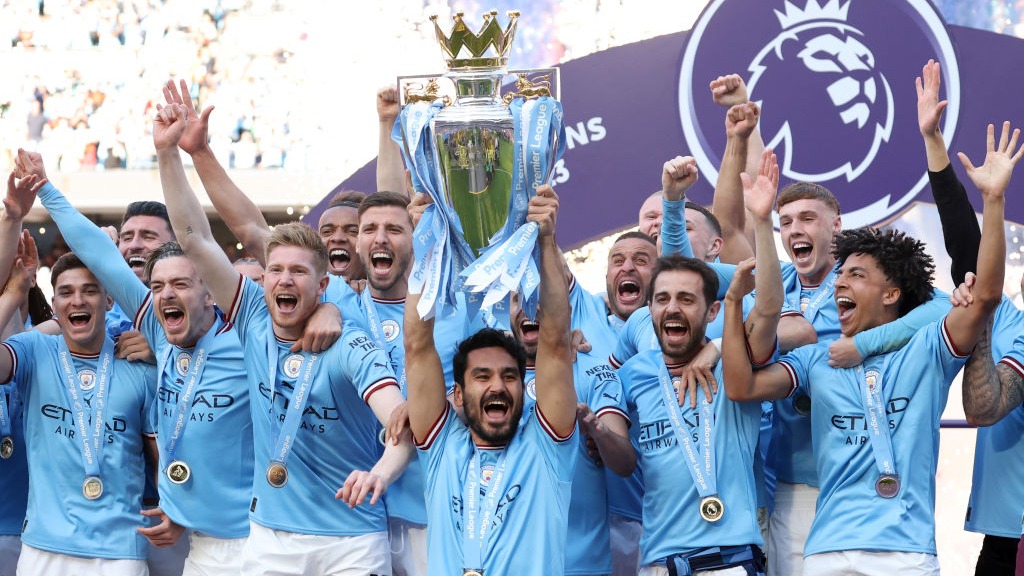 Manchester City were crowned Premier League champions over the weekend following Arsenal's loss to Nottingham Forest. It's City's third straight title and fifth in six years. The title gets City a third of the way through completing the treble, with the FA Cup final against United on June 3 and Champions League final against Inter Milan on June 10. Man City has been on an absolute tear over the past few months, maintaining a 23-game unbeaten streak to knock off Arsenal.
Multiple people arrested in relation to racist incidents directed at Vinicius Jr.
Police arrested seven people Tuesday in relation to different incidents of racial abuse aimed at Real Madrid star Vinicius Jr. Spanish police said four people were arrested for allegedly hanging an effigy of Vinicius off a bridge in Madrid earlier this year, and three more were detained for allegedly hurling racist remarks and insults at him during Sunday's match against Valencia. Both are being treated as hate crimes. The referee of Sunday's match said in an official report that a fan was shouting "monkey, monkey" at the Brazilian in the second half.
College Sports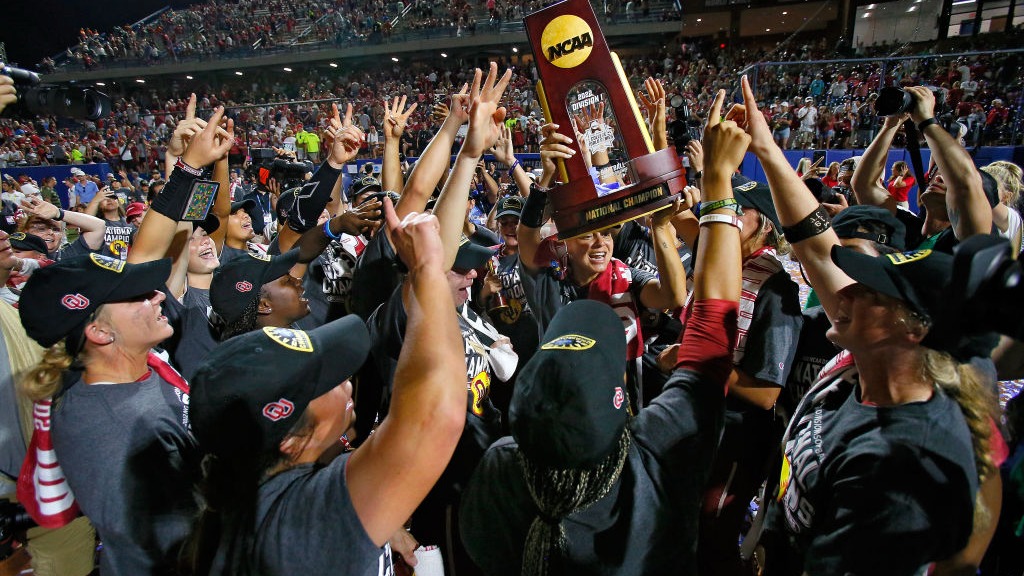 No. 2 UCLA eliminated before super regionals
The super regional round of the 2023 DI softball tournament is here after an eventful week of regionals. The biggest shocker was the downfall of No. 2 UCLA, who lost back-to-back games to Grand Canyon University and Liberty to be knocked out of the tournament in the regionals round. It was the first time in 10 years the Bruins failed to advance to super regionals. No. 1 seed and reigning champion Oklahoma made quick work of its three opponents, outscoring them 38-3 in three games as it looks to win its third straight title.
Quick Hits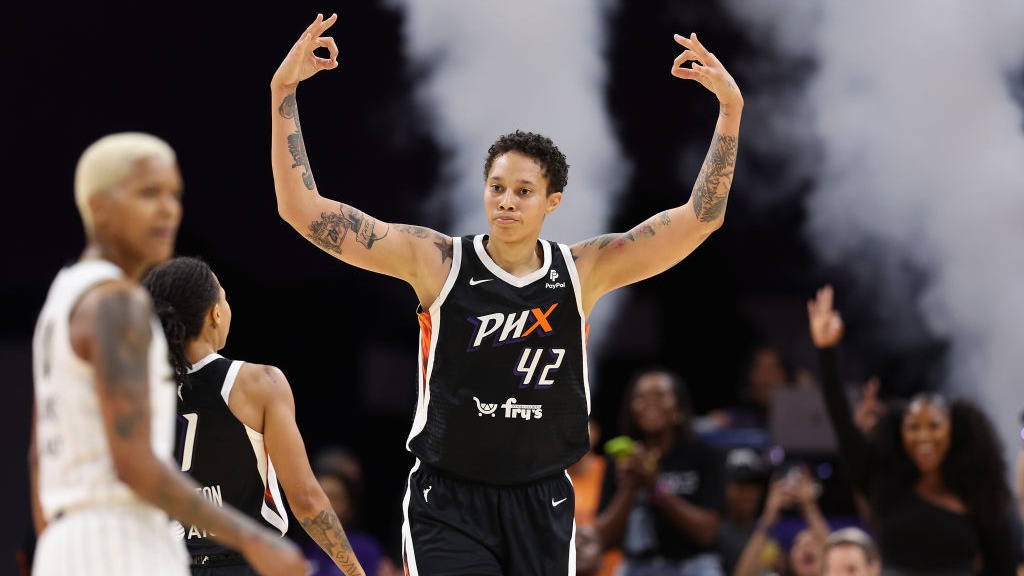 Sports Report Quiz
Los Angeles Chargers head coach _____________ said he expects Austin Ekeler to attend mandatory minicamp.
________________ is the only other Chicago Cubs player to hit a home run in five straight games besides Christopher Morel.
LeBron James scored a career-high _____ points in a half in a postseason game against the Nuggets in Game 4.
UCLA's softball team failed to reach the super regional bracket of the D1 softball tournament for the first time in ____ years.
Be sure to check out next week's edition of the Sports Report to see the correct answers!
Answers from last week's quiz: 1) Domingo German 2) 21 3) $110 million 4) Edmonton Oilers