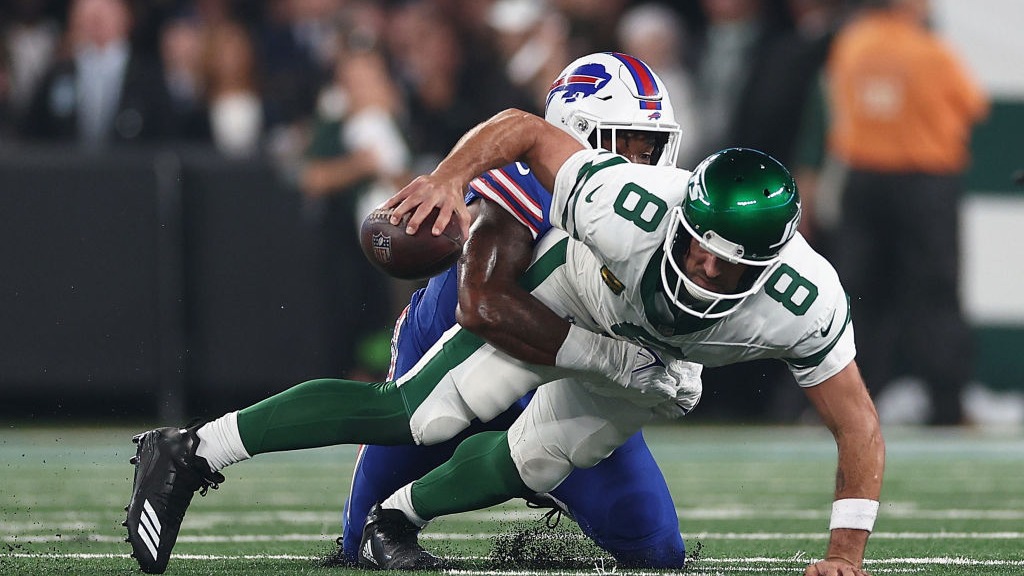 Week 1 of the NFL season was nearly in the books without any major hitches until "Monday Night Football" brought New York Jets fans' worst nightmares to life. On the Jets first drive of the season, newly-acquired quarterback Aaron Rodgers tore his ACL and reports indicate now that he will be out for the entire season.
We're just about three weeks away from the MLB postseason so naturally it's time to check in on our sluggers to see how many long balls we've gotten. Last year all the buzz was around the Yankees' Aaron Judge, but this year we're looking at Braves first baseman Matt Olson, who just tied the team's franchise single-season record for homers with 51.
Hundreds entered and only two were left standing this weekend at the U.S. Open after Novak Djokovic won his 24th grand slam just a day after Coco Gauff won her very first.
NFL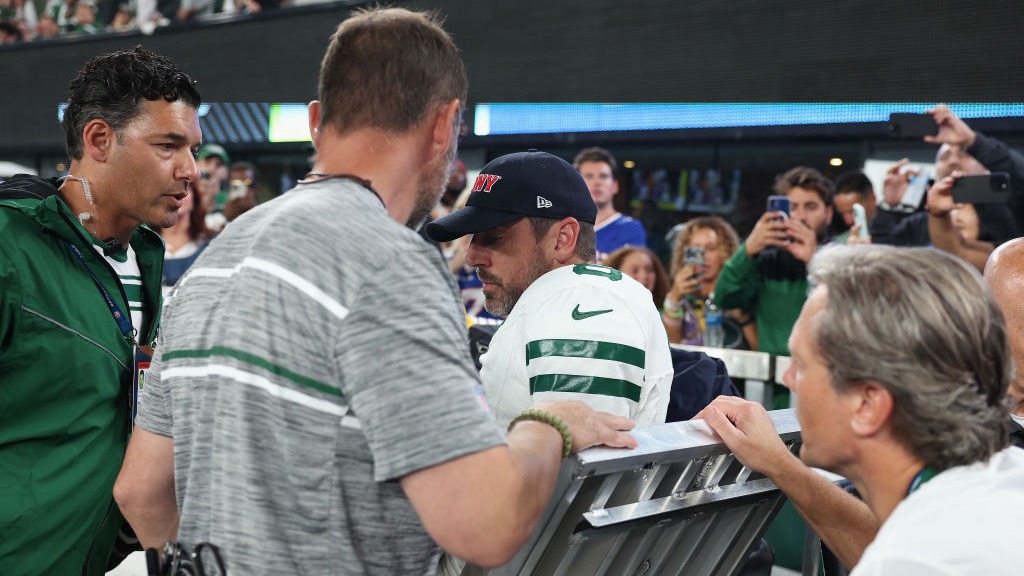 Aaron Rodgers out for season with ACL tear
After months of offseason hype about the New York Jets' potential as a playoff contender once they secured Super Bowl champion quarterback and 10-time Pro Bowler Aaron Rodgers, the former Green Bay Packer tore his ACL in his first appearance for the Jets. Rodgers went down on the Jets' first drive against the Buffalo Bills on "Monday Night Football" and didn't return to the game. Fans and teammates feared the worst, and the worst was true. The Jets salvaged the dreary night by eking out a victory over their AFC East foe, thanks in part to Bills quarterback Josh Allen throwing three interceptions to Jets safety Jordan Whitehead. New York turned to Zach Wilson on Monday, as they will do going forward for the foreseeable future, and he provided enough of a spark to support the young stars on the Jets offense who were expected to be key weapons for Rodgers to thrive with this season. It was a salty win, but a win nonetheless. Wilson a year ago was the center of widespread criticism across the brutal New York fanbase, but he proved Monday that he can win.
In other news:
NBA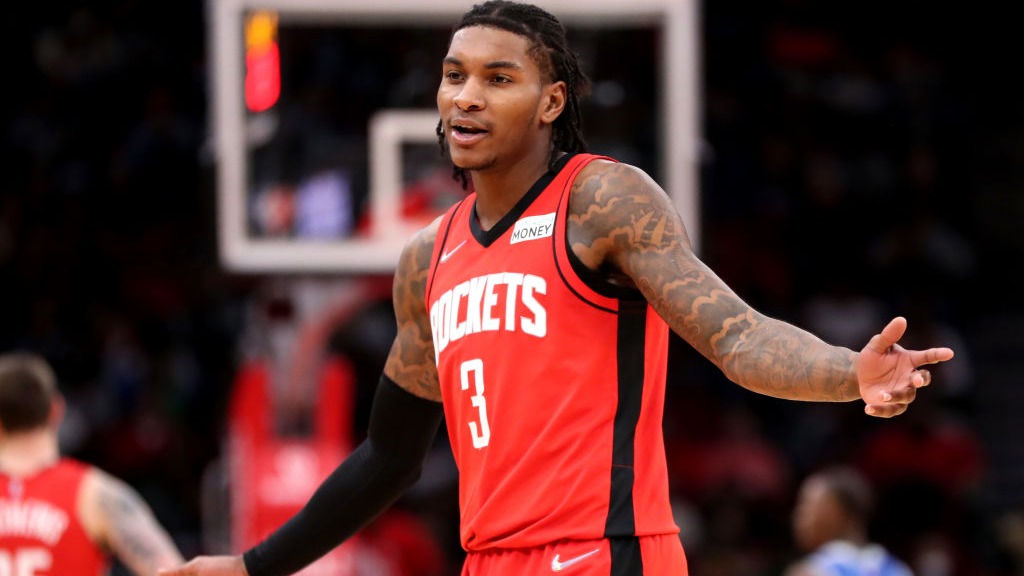 Rockets' Kevin Porter Jr. arrested on assault charges
Houston Rockets guard Kevin Porter Jr. was arrested Monday on suspicion of assaulting a 26-year-old woman in New York, according to the NYPD. The woman, who is apparently Porter's girlfriend, has a fractured neck vertebra and a cut above her right eye, prosecutors said Tuesday. Porter pleaded not guilty to felony assault and strangulation charges in connection with the incident. The victim was Kysre Gondrezick, a free-agent WNBA player who played one season for the Indiana Fever. Porter was arrested in 2020 when police said they found a loaded firearm and marijuana in his car, but the charges were eventually dismissed. He has also faced multiple suspensions throughout his college and professional career for various degrees of conduct issues.
In other news:
MLB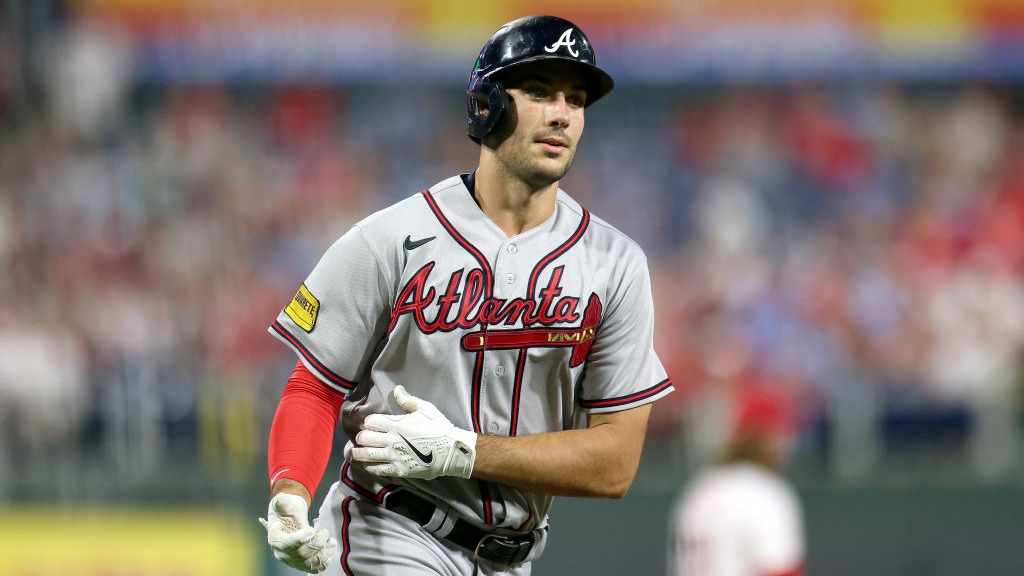 Matt Olson ties Braves record with 51st home run
Atlanta Braves first baseman Matt Olson tied the franchise record for home runs in a single season with his 51st bomb on Tuesday. He's even with former Braves center fielder Andruw Jones, but with three weeks left in the season, all bets are on Olson to hold the record on his own. The real question becomes, by how many? "I thought Matt would be the guy to break the record," Jones said last weekend in Atlanta when the team retired his number. "He's just got that swing. I'm pulling for him, and hopefully he can break it." Olson and National League MVP candidate Ronald Acuna Jr. are big reasons why the Braves have maintained a cozy, double-digit lead in the NL East for the majority of the season. Olson leads the majors in home runs this season with seven more than Los Angeles Angels superstar Shohei Ohtani, who has been dealing with an injury, and New York Mets slugger Pete Alonso as of Tuesday night.
In other news:
College Sports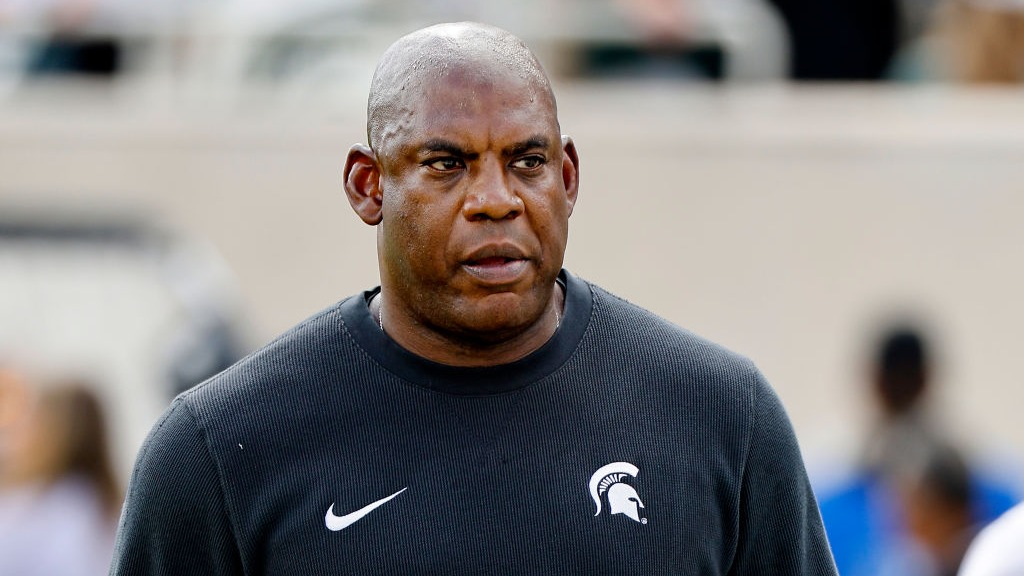 MSU's Mel Tucker suspended without pay amid sexual harassment investigation
Michigan State football coach Mel Tucker has vehemently denied a sexual harassment allegation that resulted in him being suspended without pay, calling it "completely false." The accusations came to light Sunday when a USA Today report cited public speaker and rape survivor Brenda Tracy saying that Tucker "made sexual comments about her and masturbated" during a phone call in April 2022. Tucker acknowledged that the phone call happened, but called it an "entirely mutual private event between two adults." The allegations and suspension have sparked criticism of the university, including by Michigan Governor Gretchen Whitmer, a fellow Spartan, who said she is "shocked" and "disappointed" in the university. A hearing is scheduled for the first week of October.
In other news:
NHL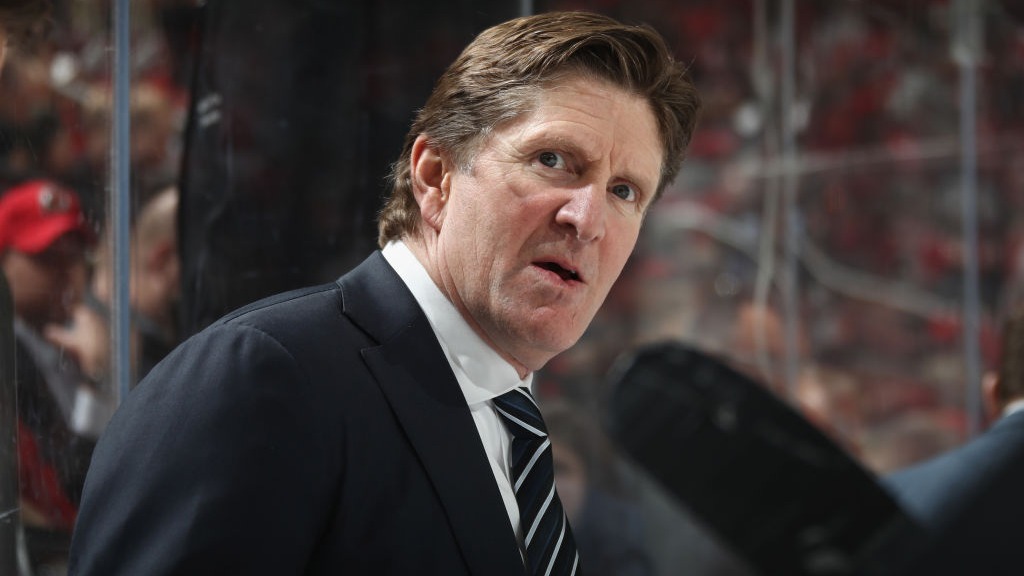 Blue Jackets coach Mike Babcock, players deny invasion of privacy allegations
Columbus Blue Jackets coach Mike Babcock and captain Boone Jenner are denying allegations that Babcock invaded his players privacy by forcing them to show him photos from their cell phones. Former NHL player Paul Bissonnette said on Tuesday's edition of the "Spittin' Chiclets" podcast that Babcock asked to see pictures off of Jenner's phone during a meeting and displayed them via AirPlay on his office wall. Babcock said that he asked to see family photos of his players and staff during meetings in an attempt to get to know them better and that there was "absolutely nothing more to it than that." Jenner backed up the sentiment in his own statement, saying he thought it was a "great first meeting and good way for us to start to build a relationship." In addition, Blue Jackets star forward Johnny Gaudreau said Tuesday that the allegations are "shocking."
In other news:
Quick Hits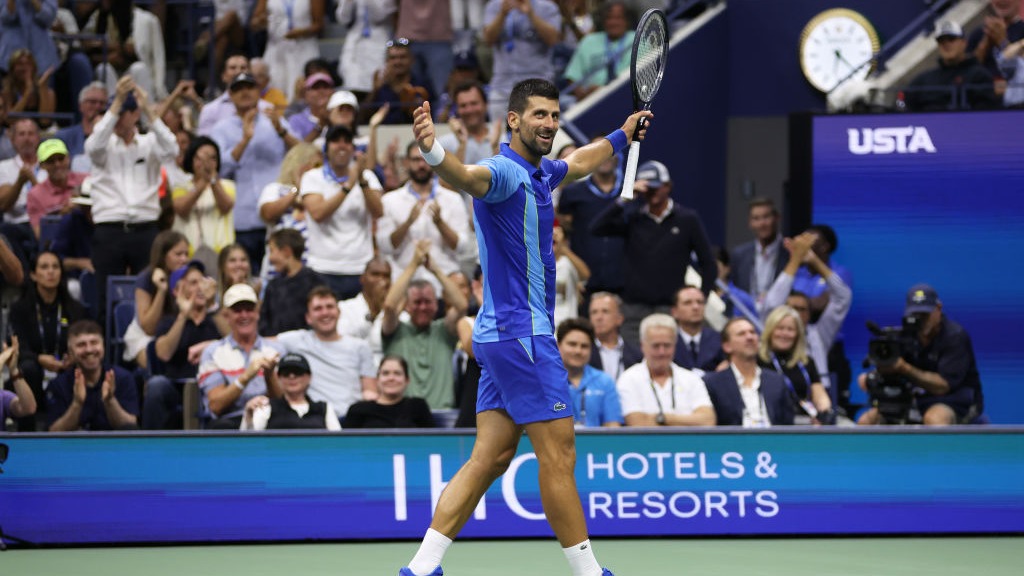 Sports Report Quiz
Kysre Gondrezick, currently a WNBA free agent, played one season for the ______________.
New York Jets safety ______________ had three interceptions off of Josh Allen and the Buffalo Bills on Monday.
Former NHL player Paul Bissonnette made his allegations against Blue Jackets coach Mike Babcock on the "______________" podcast.
Braves slugger Matt Olson hit his franchise record-tying _____ home run of the season on Tuesday.
Be sure to check out next week's edition of the Sports Report to see the correct answers!
Answers from last week's quiz: 1) Germany 2) Travis Kelce 3) 2019 4) Jackson State