In late December 2019, the World Health Organization (WHO) picked up on a new report indicating that "viral pneumonia" had developed a cluster in Wuhan of China's Hubei province and began monitoring the situation. WHO tweeted about the cluster on January 4, 2021, after receiving further information from Chinese authorities. The next day, on January 5, WHO issued a Disease Outbreak News report.
The United States reported its first cases of COVID-19 on January 20, 2020. The situation was declared a public health emergency on January 31, 2020, by then-President Donald Trump. The U.S. Department of Health and Human Services (HHS) began announcing on March 30, 2020, "Operation Warp Speed" to develop a vaccine for this new, not-seen-before virus quickly.
This process, though, already had a head start. Previous incidents of SARS (2002-2004) and MERS (2014) had started the development process. In addition, both of these viruses are also coronaviruses, a family of viruses that typically attack the upper respiratory system. As such, research into these other coronaviruses laid the groundwork for the development of vaccines for COVID-19.
Using this already-gained knowledge, and with a largely-unacknowledged push from the Trump Administration, work on vaccines began in earnest immediately after the HHS announcements. Development continued through the Spring and into early Summer, with Moderna and Pfizer beginning testing on July 14 and August 12, respectively.
To assist with the human trials for the vaccines, $2.78 billion was provided by the U.S. Federal Government.
Emergency Use Authorization (EUA) was awarded to Pfizer on December 11. Moderna's EUA followed a week later, on December 18.
Even before the March announcements, the U.S. Federal Government had been investing in the vaccine process. For the years of 2000-2019, the U.S. National Institutes of Health (NIH) had poured $17.2 billion into the development of vaccines for various coronaviruses and others. These funds were used to research vaccine technologies to prepare for the next "big event," such as COVID-19.
Since 2016, the Biomedical Research and Development Authority (BARDA) has been appropriated hundreds of millions of dollars by Congress to develop infrastructure to develop vaccines in the event of pandemic flu quickly. While the flu is different from COVID-19, they are both caused by viruses, leading to the possible conclusion that BARDA's preparation for a pandemic flu event could have aided in the rapid development of vaccines for COVID-19.
As of May 2021, the Congressional Budget Office (CBO) estimated that BARDA had already spent $19.3 billion on the development of vaccines for COVID-19 in addition to the preparations for a pandemic flu event. However, Lisa Cornish of devex.com projected that this figure could have been as high as $39.5 billion.
In addition to BARDA's spending on preparation, $53 million was used to assist Moderna in developing manufacturing capacity once it appeared that its vaccine would receive approval from the U.S. Food and Drug Administration (FDA). Similarly, $100 million was provided by BARDA to assist the major vaccine manufacturers in expanding their manufacturing capacity, with an additional $3.8 billion provided to expand manufacturing capacity at contractors working for the producers.
Once EUAs were received, and disbursement was ready, agreements were signed between the U.S. Federal Government and the vaccine manufacturers to price and deliver the vaccines to the populace.
Moderna entered into an agreement that would see the U.S. Federal Government pay $1 billion for their supply, equating to $32 to $37 per full dose of two shots. Pfizer agreed to a price of $19.50 per dose, with two doses required for a full dose, to deliver the first 100 million doses and negotiate for 500 million more. Novavax negotiated a price of $16 per dose for its 100 million doses. The single-shot dose vaccination (Johnson & Johnson (J&J) negotiated $1 billion for 100 million doses or $10 per dose. Astra-Zeneca completed the field with an agreement for $4 per dose or its 300 million doses.
With an estimated 500 million initial doses needed, 82.6% of these, or just under 402 thousand, had been administered as of October 11, 2021.
The U.S. Government is "footing the cost" of vaccinating Americans and ensuring that the vaccines are available to all who want them for "no out-of-pocket" cost to the recipient. When calculating all of the government costs listed above, U.S. Taxpayers have paid out between $60 billion and $71 billion, with the potential to reach almost $81 billion, in preparation for and response to the COVID-19 virus.
With an estimated 144.3 million U.S. taxpayers, that equates to upwards of $561 per taxpayer for funding of the COVID-19 vaccines.
This cost only includes the vaccines and does not include the treatment costs resulting from persons being infected with COVID-19. As treatment costs are generally and substantially higher than the cost of vaccines, the toll on the U.S. Taxpayer for the virus, just from the direct costs of protection and treatment, likely reaches into the trillions of dollars.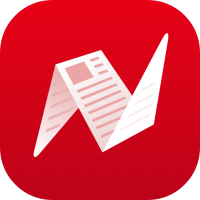 This is original content from NewsBreak's Creator Program. Join today to publish and share your own content.