Border enforcement has long been a contentious debate. The nation's humanitarian heritage and spirit at times conflict with the need for the security and protection of its inhabitants.
The United States provides opportunities not available in the majority of the world. As a result, people from all over the world clamor to get in by any means possible. The majority of those attempting to gain entry come from Central and South America and from the Caribbean. Numbering literally in the hundreds of thousands, the migrants attempting to enter both legally and illegally often overwhelms the border protection officers.
Seeing this, criminal organizations have developed enterprises to assist those who wish to enter in violation of U.S. immigration laws. As these enterprises thrived, they also developed endeavors to use routes into the United States to distribute contraband products, including illicit drugs.
Through the years, various drugs delivered from foreign countries have gained notoriety and even been popularized through culture. Marijuana, cocaine, heroin, and others have been, at various times in history, the "drugs of choice" and have been supplied through the same routes taken by those who would wish to migrate to the U.S. illegally. The current "hot" drug is fentanyl.
Much like opioids which have received so much media coverage in recent years, fentanyl is a pain-relieving drug.
All of these drugs have led to overdose deaths and to tragic consequences for users and their friends and families. Any of the situations is devastating, but the strength of fentanyl makes it much more dangerous than the others.
A lethal dose of fentanyl is 2mg.
In comparison, the lethal doses of other top drugs are: Morphine, 200mg (100x); Methamphetamine, 200mg (100x); Cocaine, 6.5g (13,000x); Heroin, varies but considerably higher. Because of the lethality of fentanyl, it has become a focus for enforcement and interdiction.
With two tops by the U.S. Customs and Border Protection Agency (CBP, also referred to as Customs and Border Patrol) with the Laredo District, over $1.1 million worth of illicit drugs were seized by agents.
The first stop, occurring on September 23 at the World Trade Bridge, involved the seizure of "seven packages containing 14.63 pounds (over 33,000 lethal doses) of alleged methamphetamine." The estimated street value of this haul is $292.770 according to CBP.
The other occurrence, September 30 at the Juarez-Lincoln Bridge, saw the seizure of 35 packages. These packages contained 87.73 pounds of what is suspected to be cocaine (over 6,000 lethal doses), and 12.25 pounds of alleged fentanyl (over 2.75 million lethal doses). This seizure had an estimated street value of $812.370, again according to CBP.
The above stops and seizures represent only a portion of the drugs that cross illegally into the United States daily. While substantial in their value and lethality, the fact that these occurred a week apart, and that such drugs are crossing the border daily, leads to concern about the drugs not being found and seized. Similarly, while these stops were made on trucks purported to be engaged in commerce, one has to be concerned about the drugs being delivered, and not seized, upon the bodies and in the possessions of those who seemingly are merely trying to migrate into the U.S.
The amounts of dangerous drugs that actually enter the U.S. daily cannot be calculated. If as much of these drugs actually enters the U.S. as is seized, then it would take only four months for enough fentanyl to illicitly enter the U.S. to be lethal for the entire population of the country.
Attempting to be humanitarian by allowing persons from all countries to enter the United States illegally across its borders, the U.S. also opens itself up to allowing harmful and illicit drugs to enter. As 2mg of fentanyl is a comparatively minute amount, not enough to be noticed in powder form if included in a companion drug or even if, for instance, dropped into a drink, a lethal dose can be administered without any detection by the user or victim.
Allowing "open" borders does not just provide for humanitarian treatment of people from other countries. It also provides for danger to American inhabitants through the proliferation of illicit and dangerous drugs.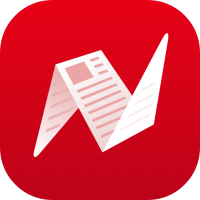 This is original content from NewsBreak's Creator Program. Join today to publish and share your own content.