The Federal Reserve System, a.k.a. "The Fed," is a conglomeration of 12 regional banking systems that collectively oversee the nation's private banking system. Created through the Federal Reserve Act of 1913, The Fed is characterized by being "(1) a central governing board… (2) a decentralized operating structure…and (3) a blend of public and private characteristics."
With its board of governors appointed by the U.S. president and confirmed by the Senate, The Fed derives its authority from and reports to Congress. The purpose of The Fed is to determine how to meet goals of monetary policy set forth by Congress. Decisions by the board in this regard are theirs alone and "do not require approval by the President or anyone else in the executive or legislative branches of government."
Acting somewhat autonomously and without funding from congressional appropriations, The Fed earns money through interest on Treasury and Federal Agency securities (commonly known as bonds), as well as interest on money that it loans to private banks. Required to be non-profit, The Fed returns any excess earnings to the U.S. Treasury.
Continuing to have private banks that are separate from, although governed by, The Fed is vital to a free-market economy. Through this make-up, consumers are provided with options on where to obtain loans of various types, with interest rates and terms varying from bank to bank. This also provides a level of security for the consumer who can then conduct banking transactions without direct government oversight.
As The Fed oversees the manner in which monetary policy is met, the U.S. Office of the Comptroller (OCC) of the Currency oversees private banking operations. OCC "ensures that national banks and federal savings associations operate in a safe and sound manner." This office reviews banking decisions to verify fair access to services and fair treatment for banking customers, as well as bank compliance with applicable laws and regulations.
To head this all-important and independent bureau, U.S. President Joe Biden has nominated Cornell Law School Professor Saule Omarova.
Prof. Omarova was born in Kazakhstan under the rule of the Soviet Union. Having graduated from Moscow State University in 1989, she moved to the U.S. in 1991 and earned a Ph.D. from the University of Wisconsin and a law degree from Northwestern University.
Throughout her life, Prof. Omarova has held onto a fondness for the Soviet method of governing. This carries into the banking structure and has been revealed as recently as February when she updated a paper she wrote titled "The People's Ledger."
In the paper, she proposes to "end banking as we know it" through moving personal banking to The Fed. Prof. Omarova suggests that the U.S. should follow the Soviet model of banking and have all accounts held with a governmental banking agency. Under her proposal, The Fed would serve as that banking agency, and would actually allow the dissolution of the very agency she seeks to lead.
She followed her paper up with a post on Twitter later in 2019 confirming her views and regard for the Soviet system. "Until I came to the US, I couldn't imagine that things like gender pay gap still existed in today's world. Say what you will about old USSR, there was no gender pay gap there. Market doesn't always 'know best.'" Even when backpedaling her comments in response to backlash, Prof. Omarova performed the opposite of a backhanded compliment by continuing to praise Soviet society. "I never claimed men and women were treated absolutely equally in every facet of Soviet life. But people's salaries were set (by the state) in a gender-blind manner. And all women got very generous maternity benefits. Both things are still a pipe dream in our society!"
Prof. Omarova's subject of interest in these posts is the gender pay gap. In being nominated for a major banking control position, though, one must wonder if Prof. Omarova is going to attempt to bring the gender pay gap, a labor issue, into the banking realm through regulation. By targeting this specific subject, Prof. Omarova opens that concern.
For a half-century, the American People and the U.S. government fought the cold war against the Soviet Union. Even though going to extremes at times, both groups worked hard to prevent Soviet principles, which are largely contrary to the U.S. Constitution, from becoming prevalent in the U.S. Pres. Biden spent approximately half of his service in Washington, D.C., during this cold war period and actively worked as a member of Congress to uphold American values and prevent the incursion of Soviet principles.
Yet, with a life beginning under Soviet rule, and having promoted Soviet values at least as recently as 2019, Prof. Omarova has been nominated by Pres. Biden to oversee and develop regulations for the U.S. private banking industry. Based on her writings regarding the differences between American and Soviet banking methods, and her seeming desire to see the Soviet methods adopted, a concern rises that Pres. Biden is going to do what he fought for so many years to prevent and allow Soviet principles to enter U.S. Government and its regulatory process.
As stated by Prof. Omarova, this would certainly "end banking as we know it."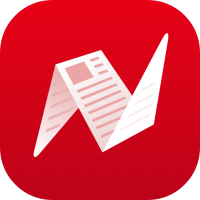 This is original content from NewsBreak's Creator Program. Join today to publish and share your own content.