The U.S. House of Representatives is currently working on a budget reconciliation bill that would greatly enact U.S. President Joe Biden's proposed budget. Originally estimated to cost $3.5 trillion, this figure only includes the spending that is contained within the bill itself. It does not include spending that would come as a result of the enactment but that is outside of the legislation itself.
Such "outside spending" occurs when the results of a legislative action create a "trickle-down" effect that increases spending elsewhere.
It is reported that the current reconciliation bill, as being reviewed by the House Judiciary Committee, would provide amnesty for an estimated 8 million persons who are currently residing in the United States under policies that have been considered outside of Immigration Law. These include those holding Temporary Protection Status, Deferred Enforced Departure status, or beneficiaries of the Deferred Action for Childhood Arrivals policy, as well as certain "essential workers." This amnesty would provide roughly 73% of the estimated 11 million aliens illegally in the United States with residency status, and the benefits that come with that.
Included in those benefits is the ability to receive Social Security and Medicare payments.
While many of these future recipients of these benefits currently "pay" into the programs through a variety of schemes, they are currently unable to collect on those payments. Their status as anything other than permanent prevents them from receiving payments from Social Security or coverage under Medicare, unless they claim them illegally. In many circumstances, the immigrants have used stolen identities in order to appear to work legally, and to pay into these systems. Sometimes those same persons continue to use their stolen identities to claim benefits that are owed to others.
With little increase in the amount contributed to Social Security and Medicare through the amnesty of these individuals, the Center for Immigration Studies (CIS) released a report in April of this year detailing that providing amnesty would impose an additional cost of $129,000 per recipient over their lifetimes. According to CIS, this estimate is based on a discounted rate minus the anticipated new taxes expected to be paid, accounting for the "real-world" situation of the amnesty proposal.
When multiplied by the estimated 8 million new Social Security and Medicare recipients that amnesty would create, that equates to over $1 trillion of spending not included in the $3.5 trillion budget reconciliation proposal.
These cost increases, too, are limited to Social Security and Medicare. As many immigrants take low-income positions to provide for themselves for a variety of reasons, including to allow employers to avoid taxes by paying them "under the table," amnesty will increase the number of persons eligible for government-subsidized housing, Supplemental Nutritional Assistance Program (SNAP or Food Stamps), and other benefits from Government.
The action proposed by this budget reconciliation effort will potentially expand an already hard-pressed system providing Social Security and Medicare benefits, to the tune of over $1 trillion, as well as other government programs for which the expanded costs have not yet been calculated.
These costs also do not reflect the damage done to the reputation of the United States among those high-skilled workers who have "taken their turn" at gaining work visas or residency status in order to come to the United States. Instead, their "places" are being taken by those who have entered the country illegally only to be told that they are OK to stay and to ignore entry and residency authorization.
In the end, the "paper" cost of such amnesty is over $1 trillion, with the total cost being substantially higher.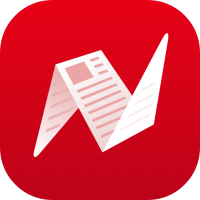 This is original content from NewsBreak's Creator Program. Join today to publish and share your own content.