Making sure that the rich pay their fair share, President Biden's White House has for months been stating that taxes would not be raised on families earning less than $400,000 per year. Yet one aspect of the Infrastructure Bill is potentially set to hit these families the hardest.
Section 13002 of the Bill outlines a pilot program to study taxing driving by the mile. There has been a push by various levels of government – city, state and federal – to develop a plan to tax drivers per mile either as a replacement for or in addition to the excise tax on gasoline and diesel fuels. This push has come from the effort to convert more use to electrical vehicles over those using gasoline- or diesel-powered engines.
Transportation and Treasury Secretaries Pete Buttigieg and Janet Yellen will be providing recommendations to Congress three years into the project, nearing the end of President Biden's first term if the Bill is passed into Law within this year. At that time, Congress will determine whether to pass new legislation implementing, or adding in other words, a new tax based on mileage. The wording does not preclude Congress from implementing the per-mile tax in addition to the gasoline and diesel excise taxes.
With almost two million electric vehicles registered in the United States in 2020, the number of registrations has more than tripled since 2016. Even though this currently represents only 2% of the total vehicle registrations in the U.S., President Biden just earlier this week began a renewed call for the conversion by signing an Executive Order that is aimed at increasing the sales of electric vehicles to become half of all new vehicle sales by 2030.
As the sales of electric vehicles increases, one would suspect that the sales of gasoline and diesel fuels would decrease. Over time, this would lead to a decrease in the excise taxes that could be collected on these precious liquids. With that, there would be a decrease of funds available for "transportation" projects, regardless of how much the projects would or would not be directly related to transportation.
It is suspected that, if declared successful, the mileage tax would be implemented potentially on all vehicles, whether powered by electric or by gasoline or diesel. As all-electric vehicles that provide the power and performance needed by the modern family are generally priced outside of the budgets of those making less than $400,000 per year, many will still, due to finances, be required to purchase either hybrid vehicles or those fueled by gasoline or diesel.
Keeping these families in vehicles that require gasoline or diesel fuel has the potential to have the effect of not just adding taxes to the families, but potentially double-taxing them for their travels. Whether used for commuting to and from work, taking a family vacation, or just driving across town to visit friends or family, taxes are potentially to be charged for the miles between destinations plus on the gallons of gas that the drive takes.
Last raised in October 1993, the current federal excise tax on gasoline is 18.4 cents per gallon, with diesel set at 24.4 cents per gallon. Discussion about whether these taxes would be replaced has not been had, and, as the old saying goes, once a tax is implemented it is extremely difficult to have it repealed. With the way that legislation is likely to be written, any mileage tax would be in addition to these fuel taxes.
While it was repealed, the original Federal Income Tax was implemented to provide funding to finance the Union Army during the Civil War. As Congress recognized the potential of such a revenue source, it found a resurgence in 1894, although overturned by the U.S. Supreme Court in 1895 in that form. Only 18 years later, with the passage of the 16th Amendment, the beloved Federal Income Tax was brought to fruition in the form seen today.
Congress has developed a habit of repurposing taxes as they deem necessary, as was the case with the Income Tax. Despite the lack of a war needing funding in 1894, they still attempted to implement a new Income Tax based on how the revenue could be used to court voters and keep the current power structure of the time. Similarly, other taxes implemented to get the country through certain "crises" have remained in place even when the "crisis" has subsided, with the revenue from those taxes going into the "general fund" for use on other projects.
With the average fuel mileage of 24.9 miles per gallon (mpg) reported in 2019, this means that the gasoline excise tax averaged out equates to almost ¾ of a cent per mile. So, for a family that drives 15,000 miles per year, the average amount of driving used for depreciation, that's over $110.00 per year in gasoline excise taxes per vehicle. With an estimated 276 million vehicles registered in the United States in 2019, that would be over $30.6 billion in gasoline and diesel excise taxes that are being collected by the federal government.
As federal spending on transportation for Fiscal Year 2018 was approximately $33.4 billion, gasoline and diesel excise taxes covered approximately 92% of this spending based on these estimates. Since transportation spending covers more than just highways – it also includes spending for air and water transportation as well as public transportation systems, pipelines and other general support – other fees and taxes are used to supplement the gasoline and diesel excise taxes. Considering all of these other fees and taxes that are collected, it is likely that the total "revenue" from transportation systems and methods typically exceeds the spending.
Admittedly some revenue from the gasoline and diesel fuel excise taxes will be lost to the increased prevalence of electric vehicles. Based on the public's slow acceptance of electric vehicles, it seems that it would take years for this loss to be substantial enough to require an additional source. It is suspected that this will be the reasoning behind leaving the current excise taxes in effect while adding the per-mile tax. By doing so, Congress will implement a double tax on gasoline- and diesel-powered vehicles once the per-mile tax is implemented.
Drivers and vehicle owners will be taxed in each gallon of gasoline or diesel fuel that they pump into their vehicle, then also be taxed for each mile driven.
As many who have taxable incomes of over $400,000 typically utilize other forms of transportation than personal vehicles – executive car services, leased or company vehicles, and the like – they will continue to feel minimal impact from any new taxes related to transportation or any increases in the fuel excise taxes. Instead, the increases and additions of taxes will substantially affect those making less than $400,00 per year. As a matter of fact, those who are struggling the most will have to prepare to be double taxed for their necessary driving activities such as commuting to work.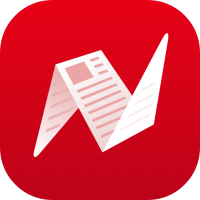 This is original content from NewsBreak's Creator Program. Join today to publish and share your own content.