Candidates for the COVID-19 Economic Injury Disaster Loan (EIDL) may be qualified to receive up to $15,000 in funding from SBA that does not need to be compensated. These "advances" are comparable to a grant, but without the standard provisions that come with a U.S. government grant.
To obtain an advance, you must initially apply for a COVID-19 EIDL. You do not need to accept the loan or be approved for the loan to receive an advance. Once you apply for the loan, SBA will encourage you via email to apply for one of the advanced programs if your business has resided in a low-income district.
Some candidates have received notifications of deposits and returns into their bank accounts. When a bank reverses Targeted EIDL Advance or Supplemental Targeted Advance funds to SBA, the funds cannot be instantly re-disbursed. SBA is striving to alleviate this issue. If your small business was recognized for a Targeted EIDL Advance (or Supplemental Targeted Advance) and you were notified that collections had been sent to your bank, but the money never showed up in your bank accoun; check with your bank to verify it was returned to SBA. To recieve the funds send an email with a photo ID front and back and a check with the word "VOID" written across it. Begin the subject line of your email with your application number and send to: COVIDAdvanceBankReturns@sba.gov
If the original payment was returned by the bank, be assured the funds were commmited for you and will remain obtainable, even if the matter is not resolved immediately, you wil not lose your funds the SBA reported. They are unable to give time frames for the re-imbursemnets but advises all canidiates to keep their eyes on their emails and phones. Businesses anticipating a re-disbursement are told they will be notified when the funds are re-disbursed.
Some common reasons funds were returned was closed bank accounts, the applicant provided an inaccurate routing or account number, the name or EIN number on SBA's deposit does not match the name or EIN number on the bank account, or the account is a personal account rather than a business account. You will need to contact your bank to aquire the cause specified to your case.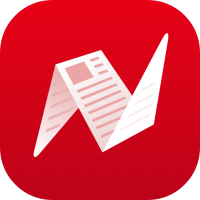 This is original content from NewsBreak's Creator Program. Join today to publish and share your own content.