Dear Shockie,
There is a group of women who come to the restaurant I bartend at every Tuesday, Wednesday, and Saturday for lunch. There is a woman in particular whom I have been crushing on for months now only she believes that I have it out for her friend. Her friend is very attractive, however, she isn't for me. I try to make casual conversation with her during their visits but somehow it always ends up on the other. How do I tell her I like her rather than her friend? -WhiteCastle
Hey WhiteCastle,
Most guys don't want to hurt a girl's feelings. You are a good guy. All that matters is that you tell her how you feel! Life's too short and perhaps she likes you too. She seemingly does like you taking into consideration that she cares that you like her friend even though you don't but she cares about it. Our brain has a tendency of exaggerating small things. She may or may not like you in return, but you can't look back and wonder about the girl in the booth. Take your shot. Don't do anything impulsive, it has to happen naturally. Nonetheless, be confident and be yourself. You already have her attention. If it's a romantic interest, chances are she's already got a clue and it won't be a total surprise. She could be pawning you off on her friend as her way of flirting with you or she may even be shy. Maybe she has her reasons for the frequent visits. So I would just for a moment alone with her and be honest about liking her. Try catching her on her way out. -Shockie
P.S Remember even if she doesn't share the same feelings as you, her friend is now off-limits for a relationship as well. Don't Cross that line. -Shockie
Do you have a question or story you want to share? Comment/Share below or if you wish to remain anonymous, email Shockie at soulscrewedseries.92@gmail.com!
Is there a topic you want to be highlighted or think should go virtual? Email Shockie soulscrewedseries.92@gmail.com!
Comments, advice, and request are always welcome!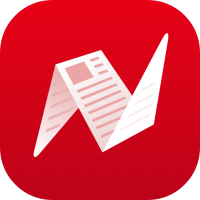 This is original content from NewsBreak's Creator Program. Join today to publish and share your own content.