My neighbor leaves her 11-year-old son, 9-year-old daughter, and toddler home alone for hours at a time. Should I call CPS? I often see her leaving the apartment alone and I can hear the children running around the house while she is gone. They are not of age to be home alone and I would hate for something terrible to happen to them. She is sometimes away for more than five hours. I am concerned about the safety of the children. -Bertha
Hey Bertha,
CPS stands is specifically for child protective services. Do the children need protection or seem to be neglected? I believe in being a village to support, rather than being quick to judge or reprimand someone? You should probably get to know your neighbor. She may be a single mother with no one to look after the young ones while she is working or in school herself. Why not offer to care for the children if you have the free time? Volunteer to drop off food while she's at work or to leave your phone number in case of emergencies. Childcare right now is expensive and daycare does not admit after 10 years of age in many states. I think calling CPS is drastic if you don't have reason to believe the children are in danger. Cps has taken children away from good families and put them into a system that doesn't protect them afterward. It's okay to keep an eye on the kids from a distance and if something seems wrong then ask them, offer help, and speak out if necessary. These days many preteens are responsible and mature enough to stay alone at 11. I say invite your neighbors over for a snack and get to know them. Leave CPS out of it unless necessary for everyone's sake. -SSS
Should Bertha call CPS or get to know her neighbor? Do you have neighbors like Bertha?
Do you have a question or story you want to share? Comment/Share below or if you wish to remain anonymous, email us soulscrewedseries.92@gmail.com!
Is there a topic you want to be highlighted or think should go virtual? Email us soulscrewedseries.92@gmail.com!
Comments, advice, and request are always welcome!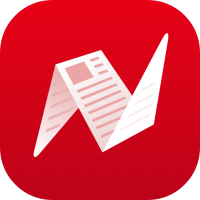 This is original content from NewsBreak's Creator Program. Join today to publish and share your own content.