The criminal gang member who burglarized famed songstress and fashion designer, Rihanna's home back in 2018 has finally been convicted. 22-year-old Tyress Williams was sentenced to nine years in prison after alleging no contest to burglary charges. Williams was charged with six counts of first-degree residential burglary, gang conspiracy, and one count of attempted residential burglary.
The "Good Girl Gone Bad" singer wasn't the only superstar whose home was invaded by Williams. He also robbed the houses of other celebrities including Christina Milian, former Los Angeles Dodgers player Yaisel Puig and Robert Woods of the Los Angeles Rams, according to various reports. Williams didn't commit these crimes himself. The other thieves included then 19-year-old Jshawne Daniels, Damaji Hall, who was 18 at the time, and Hall's mother Ashle, 34. They were all involved in a larger plot to rob other celebrities. Over 10 others were also detained and charged with gang conspiracy, burglary, and robbery.
"Once a potential target home was selected, a larger vehicle would be utilized to give the suspects the opportunity to change into more comfortable clothing and hoodies to avoid being recognized and cart away the stolen goods," Lilian further explained. She then added that the suspects would grab valuables within minutes and make a run for it before alarm companies could respond.
The authorities purportedly collected more than $50,000 in cash as well as designer purses, watches, and jewelry, as well as a stolen car at one of the suspects' homes. During their search, the investigators also found a list of future celebrity targets which included Viola Davis, LeBron James, and Matt Damon the suspects were planning to rob.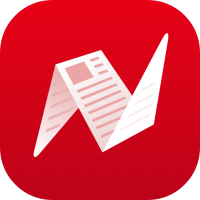 This is original content from NewsBreak's Creator Program. Join today to publish and share your own content.