More than a week following a shootout that left an individual dead and at least 50 bullet casings scattered across half of a west Houston block, a nearby after-hours club, where detectives believe tensions began that led to the shooting, has effectively shut down operations. After multiple disturbances reported by residents in the area, the Harris County District Attorney's Office was granted a temporary restraining order against the operators of Chemistry Lounge.
Following the shutdown of Chemistry Lounge other Houston nightclubs are facing the same consequences. Sources have reported that a known Houston area nightclub, TRUTH located at 9834 Jensen dr. has been under constant watch due to recent disturbances in the area. Houston area Police are investigating multiple incidents of gunfire in the area reported by nearby establishments to have come from the nightclub.
Witnesses have reported illegal gambling, the sale/use of illegal narcotics, and unauthorized use and carry of firearms. Business owners have stated that the entertainment business is an infraction due to the establishment serving alcohol during "prohibited hours" in breach of state beverage and civic codes. TRUTH is also accused of employing underage employees and entertainers. In a performative attempt against "human trafficking," Texas has boosted the legal age for working at a strip club from 18 to 21 years old, Establishments that hire underage employees are at risk of severe legal punishments, including up to 20 years in prison and a $10,000 fine. The state also renewed part of its penal code to expound "child" as anyone under age 21.
If indicted on any of these allegations the City of Huston could prevent the club's owner from operating business at this location. In addition, the club owners' landlord could legally evict them from the property, effectively closing it down permanently.
Need to report an anonymous tip? You can do that by calling the tip line at 713-222-8477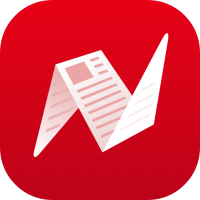 This is original content from NewsBreak's Creator Program. Join today to publish and share your own content.