Rolling Stone reported that 21-year-old Memphis rapper Pooh Shiesty is now looking at a lifetime in prison for his supposed role in an armed robbery in Florida. The "Back in Blood" rapper, whose government name is Lontrell Williams, is indicted for shooting a man in the buttocks during an altercation back in October 2020. The hotel brush included a leased McLaren, illegal drugs, and high-end sneakers.
While bolting the scene with two others, Williams dropped a Louis Vuitton bag stuffed with $40,912 in cash out of the driver's seat of the McLaren; detectives state the serial numbers on one of the reclaimed bills resembled a $100 bill flashed on Williams' Instagram account days before the robbery.
In an unconnected conflict, Williams is also charged for pulling a semi-automatic pistol from his waistband and swinging it around the King of Diamonds club in Miami last May, purportedly discharging a bullet that hit a security guard in the ankle.
A hearing for a four-count federal indictment is scheduled to commence on Oct. 25.
Pooh Shiesty is signed to Gucci Mane's 1017 Records and Atlantic Records. He rocketed to fame in 2020 from his alliances with the famed rapper and other artists within the label. Recently mourning the passing of his brother, fellow hip-hop artist TeeDa P, born Tarrance Henderson, TeeDa P died on Feb. 28. with no confirmed cause of death. Sources have stated he had been battling brain cancer prior to his passing.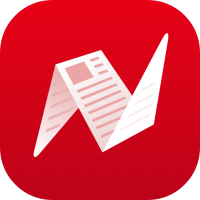 This is original content from NewsBreak's Creator Program. Join today to publish and share your own content.