A Houston area wife explains how she and her husband located their stolen Dodge Challenger Hellcat on Liberty Road in the Fifth ward Houston area.
Her husband parked the vehicle at the airport thinking he would just be away from work a week tops. However, he was gone more than a month and his arrival home off the boat was heartbreaking, to say the least. Unable to locate or regain possession of the vehicle herself to take it home, the wife waited for the husband's arrival.
The couple immediately contacted the airport who reported they had no record of his vehicle in the system. After coming to a dead wall, the husband filed a police report with Houston Police. The police attempted to track the vehicle's location through the GPS system installed in the car, unfortunately, the bandits were able to deactivate the GPS system once receiving the notification on their end.
Fortunately, the suspects who have yet to be caught and identified, reactivated the GPS system and the couple was able to follow their location through the linked mobile maps app. In the video, you can see the couple riding down Liberty Road 77026, a known location for neighborhood block parties, local businesses, and hangout spots.
Upon locating the vehicle, the wife exits her vehicle and notices outer body damage to her husband's stolen vehicle. She reported that she has an active case with Harris County Police and her car insurance. Police were called to the scene. The vehicle was still driveable allowing the coupe to transport it to their mechanic for work.
After a follower warned the wife to check for her registration information and be sure nothing with her personal information such as home addressed was removed; the wife also commented that she believes the suspects attempted to break into her home a couple of weeks ago.
Watch the videos below:
The wife gives an update on the recovery of her husband's vehicle:
Cars with keyless entry systems are capable of searching for a wireless key fob that is within a couple of feet of the vehicle, but car thieves can use devices costing as low as $17 such as a "power amplifier" to boost the key searching capabilities, sometimes up to around 100 meters, and pull off a high-tech car break-in.
If you have any information please contact Harris County Police and Houston Police.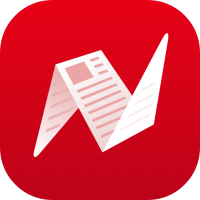 This is original content from NewsBreak's Creator Program. Join today to publish and share your own content.