Fermented rice water aids to fade hyperpigmentation and brighten the complexion. It works excellent on women with black and brown skin tones and all skin types.
Rice water is such an influential skincare trend right now, and we understand why. It is packed with antioxidants including vitamins B and E which promote cell growth, stimulates blood flow, and keeps the skin smooth, youthful, and radiant. Loads of people declare that applying rice water on their skin helps to soothe the skin, brighten up hyperpigmentation caused by skin ailments like eczema or acne and help it heal.
HOW TO MAKE RICE WATER
Take 1 cup of rice. Soak rice in water for 30 minutes or cook rice for 5 minutes.
Drain the starchy water leftover from the soaked or cooked rice.
Wait for it to cool then use it on the skin.
This can be stored in the fridge for up to a week.
3 WAYS YOU CAN USE RICE WATER
#1. As a toner and cleanser
Apply a small amount of rice water on a cotton pad and gently smooth over your face and neck as a toner. To clean with it, massage it into the dark marks on your skin. Rinse if desired.
Get the Rice Refining Toner and Rice foaming cleanser
#2. As a face mask
Soak a thick sheet of tissue paper in Fermented rice water and apply it to the face for 20 minutes before rinsing off, or soak your face with our Rice Refining Toner
#3. As a Bath soak
For dark marks on the body, grate up a little natural Oatmeal and cinnamon bar soap and add it, along with some detox bath milk, to the rice water for a soothing and healing bath soak.
Hope you enjoy using these tips, share your story with us on how using rice water worked for you.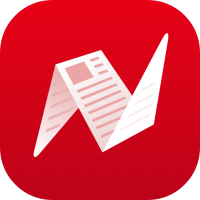 This is original content from NewsBreak's Creator Program. Join today to publish and share your own content.