I found a pink paper by Aldine Mail Route. This paper is posted around schools. Please report this. The paper has a QR code that takes you to a "student work program". I tried contacting whoever is running it but their email is out of service. A phone number is on there too. It seems to be attempting to exploit 14-19-year-olds looking for work. And the phone number origin is Cambodia. Not anywhere local here. No better business bureau reviews or trusted reviews. - Kevin Gonzalez
Bandit signs are illegal in Texas, but as anyone who has observed a Houston street can attest, making them against the law has not narrowed their prevalence as an advertising mechanism. It is criminal to place a bandit sign in public rights-of-way, which is the area of the street, median, and sidewalk between utility poles. Nonetheless, with the consent of the property owner, it is legal to place a sign on private property.
While the public works department won't issue fines, the Houston Police Department can dole out permits for upwards of $200 for any rogue sign makers tampering with public property.
BANDIT SIGNS
Fines: $200 – $500
To avoid fines: Do not place signs on city property and right of way. Bandit signs typically consist of political, real estate, and garage sale signs illegally placed on city property and right of way, including public buildings, structures, and streets. Signs can also consist of hiring posters, event advertisement, etc.
Please use caution when contacting any unknown source. Report all suspicious activity to the local authorities.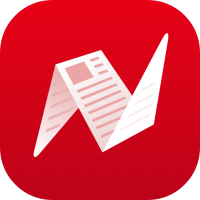 This is original content from NewsBreak's Creator Program. Join today to publish and share your own content.