understanding MK Gandhi's love for his spiritual wife
mint
A revolting scene was observed at the unveiling of a new statue in Davis, California, back in 2016. With some Sikh protesters hurling abuse at the champion of peace, calling him a pedophile and a racist, and that he committed genocide; many onlookers were bewildered by this outrage. For Gandhi had always been a symbol of peace.
The event was the unveiling of the Gandhi State of Peace in Davis' Central Park. It was a present from the Indian government. Nevertheless, what was thought to be a day of remembrance turned into revolving interruptions as the ceremony's speakers, which included the Consul General of India. Approximately 75 demonstrators assembled at the park and accused Gandhi of racism, genocide, and rape and even made allegations that Gandhi was associated with the Islamic State terror group.
Davis Mayor Robb Davis defended the unveiling and proceeded on with the ceremony despite the interruptions. The city of Davis decided to embrace Gandhi as a peaceful protest advocate, as reported by the KCRA-TV.
"We have to practice nonviolent conflict resolution every day, and I think we're trying to do that," Davis said.
Though most of the crowd gave support for Gandhi and depicted him as a "great leader" and "humanitarian," there were plenty of people who displayed their displeasure with the statue.
Several in the crowd called Gandhi a pedophile for sleeping with his teenage grandnieces to test his chastity. Others used megaphones to chant,
"Gandhi, Gandhi you can't hide, you committed genocide" and "racist Gandhi."
Amar Shergill, a Sacramento Sikh activist, told the Bee that the statue shouldn't have been placed in a children's park, rather the Davis Art Center.
"If the statue can go up, it can come down," he added.
The city of Davis debated on Aug. 30, 2016, on whether to take down the statue in the park. The protesters who the Bee reported were Sikhs who were infuriated with the Indian government and angrily opposed the city council and other residents over the statue.
Mayor Davis and Vice Mayor Brett Lee were outvoted by the rest of the council, regardless of the avid debate. Lee later acknowledged that the statue was "mistakenly viewed as a noncontroversial item."
Gandhi himself repeatedly declared his rather ultra-conservative, traditional Hindu beliefs, including sustaining the rigid caste system (with "Kaffirs" and black sub-Saharan Africans on the very bottom) and flat out racial inequality in general. One of Gandhi's chief objections to British rule was the British hesitation to implement the old caste system. While in South Africa, he promoted apartheid and he fully believed that there was a division in the race of people.
"...this isn't anything against what he managed to accomplish and what his legacy is, but it's important to remember he was deeply flawed at a fundamental level. " -Philospher, Dr.Wilkins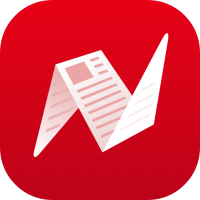 This is original content from NewsBreak's Creator Program. Join today to publish and share your own content.