Hey! So almost two years ago now, I lost my fiance and my best friend in one day. To make matters worse, she was my cousin. She slept with my fiance two weeks after graduation and a month before our wedding in a parking lot at a disco bar. That night I chose to go out with my buddies and we were hanging out in the parking lot. Now let me explain, the disco was enormous and the parking lot was even larger and equally packed. But for some reason, my inner voice told me to look across the lot and I noticed my fiance's car. I thought it was strange considering he was supposed to be in Florida with his brother and some friends. I walked over to the car as any woman would. The windows were foggy and the music was blasting. I looked into the window and saw my cousin screwing my fiance. I pounded on the window just so both of them could see me. They freaked out and scrambled to get it together, however, too embarrassed and shocked I left. I never spoke to either one of them again, telling myself I was saved from a wicked womanizer and a cunning cousin. To this day both have tried to make amends, to no avail. They even tried to say it was an accident and how they'd been discussing how wonderful of a person I was. Really? However, recently a relative passed, my cousin's mom. Now my mother is nagging me to reach out and allow bygones to be bygones. I am hurt about the loss, I loved my tia. But does this mean I have to associate myself with my cousin again? Am I being immature or inconsiderate as my mother has said? -Cece
Hey Cece,
You are a strong woman and I hate that you had to endure so much heartbreak. I am sorry for your loss and send you my deepest condolences. I believe your mother is not only grieving but she is hopeful as well. I don't believe you are immature nor inconsiderate because your feelings are valid. We can't pick our family but thankfully we can choose our friends. Something your cousin showed she was incapable of living up to. Your cousin showed you that she was not only untrustworthy but selfish as well. Pay your respects to you tia, console your mother and relatives, and respectively give your condolences to your cousin. That does not mean you have to be buddy-buddy either. It just shows that you didn't allow the evil in others to destroy the beauty in you. You were so lucky to see them for who they are and what they were when you did. Good for you for cutting her out because she doesn't deserve the slightest bit of attention, however, personally forgive her for yourself. She is not worth the mental and emotional burden either. Don't resent your mother for her feelings, well because you know how moms can be. Keep your head up! -SSS
Do you think it's time for CeCe to let bygones be bygones? What would you tell your mom?
Do you have a question or story you want to share? Comment/Share below or if you wish to remain anonymous, email us soulscrewedseries.92@gmail.com!
Is there a topic you want to be highlighted or think should go virtual? Email us soulscrewedseries.92@gmail.com!
Comments, advice, and request are always welcome!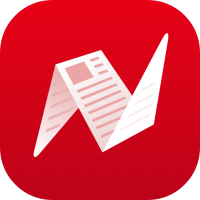 This is original content from NewsBreak's Creator Program. Join today to publish and share your content.