Chicken is a traditional option for dinner, so why not spice it up with a dash of THC? All you need is chicken, spices, seasoning, a few simple ingredients, and cannabis. This guide provides three outstanding marijuana-infused chicken recipes. It includes crispy-fried, cacciatore, and creamy lemon chicken dishes that act as delicious rewards for your palate.
Fried chicken is a staple of many people's diets, regardless of its dubious nutritional value! Famed for its crispy, moreish, mouth-wateringly tasty appeal, it is one of America's favorite recipes to cook from scratch. Imagine if you could add a cannabis twist to your chicken with your guests begging you for the recipe!
1 – Crispy THC Fried Chicken Recipe
PREPARATION TIME: 10MIN
COOKING TIME: 18MIN
READY IN: 28MIN
BEST STRAINS: "BLUE DREAM & GIRL SCOUT COOKIES"
EACH BITE: 20 MG
SERVINGS: 4
Crispy THC Fried Chicken Ingredients
4.33 cups of all-purpose flour
1.5 tablespoons of garlic salt
1 tablespoon (and 0.25 teaspoons) of ground black pepper
1 tablespoon of paprika
0.5 teaspoons of poultry seasoning
1 teaspoon of salt
0.25 teaspoons of ground black pepper
2 egg yolks, beaten
1.5 cups of beer or water
0.5 quarts of vegetable oil for frying
0.5 quarts of canna oil
A whole chicken (weighing approximately three pounds), cut into pieces
Crispy THC Fried Chicken Steps
You need two separate bowls since you are mixing different ingredients. Mix three cups of flour with the garlic salt, paprika, poultry seasoning, and a tablespoon of black pepper in one bowl.
Mix the rest of the flour with salt, the remaining pepper, egg yolks, and beer (or water) in the other bowl. If the batter comes out too thick, add some additional liquid.
Heat the oil in a deep fat fryer to 350 degrees Fahrenheit. Moisten each piece of chicken with a little water, then dip in the dry mix.
Shake off any excess water and dip the poultry in the wet mix. Then dip in the dry mix once more.
Place the chicken in the oil and canna-oil combination and fry for around 18 minutes or until browned. Once you've removed the chicken from the stove, place it on a paper towel to absorb the excess oil.
2 – Canna-Cacciatore Chicken Recipe
PREPARATION TIME: 10MIN
COOKING TIME: 20MIN
READY IN: 30MIN
BEST STRAINS: HIPPIE CHICKEN AND HASH PLANT HAZE
EACH BITE: 5 MG
SERVINGS: 4
Canna-Cacciatore Chicken Ingredients
A jar of tomato pasta sauce
0.5 cups of cannabis oil
1-1.5 packs of skinned and cleaned chicken breast
A pack of cremini or button mushrooms
One medium-sized onion (red or white)
Rosemary & salt and pepper to taste
Canna-Cacciatore Chicken Steps
Take 1-2 tablespoons of your portioned cannabis oil and throw it into a large skillet on low heat. Let this oil heat for a couple of minutes.
Open your pack of chicken breast and throw the pieces into the hot skillet.
Chop the onion and the pack of mushrooms and place the pieces in the skillet with the chicken. Cook on medium heat for 10-15 minutes or until golden brown. Add a little salt and pepper to taste. You can cover the pan with a lid to retain moisture.
While the chicken and veggies are roasting, empty your tomato sauce into a small pot. Add the rest of the cannabis oil. Include a little finely chopped rosemary and salt and pepper to taste.
Stir the sauce and allow it to reach a light boil. Once it is hot and ready, put it on the side.
When the chicken is cooked, pour the marijuana-infused tomato sauce over the chicken in the large skillet. Mix it with a spatula for an even coat of sauce.
3 – Creamy Cannabis Lemon Butter Chicken Recipe
PREPARATION TIME: 10MIN
COOKING TIME: 45MIN
READY IN: 55MIN
BEST STRAINS: LEMON JACK, GOLDEN LEMON, LEMON SHINING SILVER HAZE
EACH BITE: 2 MG
SERVINGS: 4
Cannabis-Infused Creamy Lemon Butter Chicken Steps
This recipe has a relatively long cooking time of 45 minutes. That said, it's hard to mess up. Use skin-on chicken thighs for the juiciest meat possible, and don't forget to prepare your side dishes simultaneously.
Preheat the oven to 400˚F.
Add raw chicken thighs to a mixing bowl and top with salt and lemon pepper. Toss to coat the thighs.
In a large, oven-safe skillet (at least oven-safe over medium heat), add two tablespoons of the cannabutter and melt it gently. Make sure it covers the base of the skillet.
Add the chicken, skin-side down, and sear for 3-4 minutes. Then, flip and sear the other side.
Remove the chicken from the pan and then set it aside on a plate. In the same skillet, melt the remaining cannabutter. Add in the minced garlic and cook until fragrant. Then, stir in the chicken broth, parmesan, lemon zest, lemon juice, and heavy cream. Add a few sprigs of thyme to the pan. Bring the sauce to a boil, then reduce to a simmer.
When the sauce has thickened slightly, stir in the spinach and allow it to wilt partially.
Add the chicken thighs back to the skillet, then transfer the whole pan to the oven – careful, it's heavy. Bake for 25 minutes or until the chicken's internal temperature reaches 165˚F.
Serve with your chosen side dish.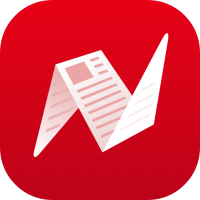 This is original content from NewsBreak's Creator Program. Join today to publish and share your own content.