A resident in Humble is asking for help in finding a woman who they say brightened their day.
A random act of kindness is a non premeditated, inconsistent action designed to offer kindness towards the outside world.
On September 14, an unknown citizen randomly paid for the purchase of another customer. It wasn't the amount of the item, but rather the simple consideration she showed.
Find her, please. To the lady at the new gas station on Woodland Hills star stop. That paid for me and Malik candy thank you. I was on the phone with my bank she came up without talking to me asking the cashier What's the total I'm thinking it's for her. She paid it and walked out. I finish with my bank I go to pay for it and the cashier says she paid for it. I grab Malik(my son) to go see her and she was gone. If she sees this I want to return the favor to you. -T.J.
Nevertheless, if the guardian angel is not located we must all remember that no good deed goes unpunished. Good people are rewarded for being good, and surely this lady has many blessings coming her way.
Those kind of favors are not meant to be paid back, but paid forward. Count it as a blessing, then bless someone else. -J.G.
So sweet!!! If you can't pay her directly, maybe you could pay it forward . -S.H.
She was your guardian angel 👼🏾. They are everywhere. Just keep the faith because God is watching over you. 🙏🏾🙏🏾🙏🏾🙏🏾🙏🏾 -N.M.
Pay it forward. When I help someone out like that I don't do it to be repaid or even thanked. But I want to believe that the person, at a future time in life when they are able, will help someone else in a similar way. -D.H.
To Blessed. Please don't try to find this person who blessed you and your child. Accept the blessing and pass it on. Thus is a blessing not only to you but to the person that gave the blessing.  Don't seek the person out just tell God about it. Ask him to bless this person in a might way that he or she needs to or is seeking to be blessed according to His will for him or her. I have been on both ends of this and I tell all about it. How grateful I am and for Him to bless that person in an area that this person needs or has been seeking a blessing. Pass it on !!!!!! -J.J.
Pay it forward today. Everyone needs a guardian angel in their life.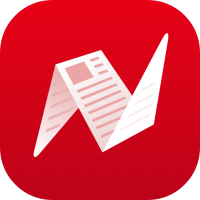 This is original content from NewsBreak's Creator Program. Join today to publish and share your own content.