"This is the first year that I really understand what it means to be alive and to live in the moment," the 28-time Grammy champion wrote. "It's the first time that I have an understanding of how fragile life truly is, how hard life can be at times, and therefore how important it is to stop and smell the roses during the good times."
Though, until she turned 40, she believed she'd already learned all of that.
"I thought I knew that at 21 or 30 ... but I didn't," she proceeded. "The more mature I become, the more I understand and the deeper my joy grows. There's freedom and liberation knowing that I've made it to the other side of my sacrifice. I'm finally giving myself permission to enjoy the seeds I've worked so hard to plant my whole life."
She's wishing others give themselves that permission, too, by seeing that 40 doesn't have to be what they've been told it is.
"Whoever tried to condition women to feel that we are supposed to feel old or unhappy when we turn 40 got it ALL THE WAY F'd UP," she insisted. "This has absolutely been the best I've felt in my life. I'm so grateful to be GROWN, GROWN!"
The mother of three is also thankful for her supporters, whom she described did their part to make this year's birthday an extra radiant moment in her life.
"I'm so thankful for every inspiring human who took the time to send me all the beautiful messages," she wrote. "I cried tears of joy and was covered in chilly bumps. Your videos, your posts, your countdowns, your playlists, and your well wishes, I will cherish forever."
In closing, she wrote, "I love you deep," repeating that last word 40 times, before signing off with a drawing of a signature bee for her Beyhive.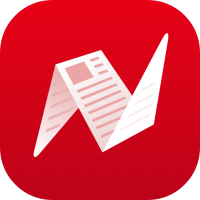 This is original content from NewsBreak's Creator Program. Join today to publish and share your own content.