Hey SSS! With everything going on in the media from COVID to border patrol, I feel as if the information given is being constructed to fit the government's agenda. Do you believe that the government has a right to hide/misrepresent information from its citizens? -Billy67
Hey Billy,
The government has NO power to hide/misrepresent information from We the People. Nevertheless, they do it anyway. Doing so makes a mockery of democracy and our country when the voters have no concept of what their representatives do in secret or to who they have given their tax money. Elections, in my opinion, have become only popularity contests and social events. Moving in secrecy makes the Constitution worthless because it demands transparency for any possibility of enforcement. If they are allowed to withhold any information from the citizens, we'd never know if any information is accurate. The government has no rights; only we as individuals do, while the government has power, though it is illegitimate power. Would you allow your employees to steal your money and knowingly allow them to act as if the crime was never committed? Then you shouldn't let the suspects known as government officials do the same, either. Government secrets should result in pressing consequences of the most strict variety, especially when "National security" is a fabrication used to justify government scandals. Seldomly manipulating people by suppressing or distorting information can be defensible, but only for short-term objectives. In the long run, securing the confidence of its citizens requires any government to be translucent about its intentions and means of accomplishing them. This is just my opinion. Do you agree Billy? -SSS
How do you feel about the government informing us of its doings? Do you feel it should be transparent?
Do you have a question or story you want to share? Comment/Share below or if you wish to remain anonymous, email us soulscrewedseries.92@gmail.com!
Is there a topic you want to be highlighted or think should go virtual? Email us soulscrewedseries.92@gmail.com!
Comments, advice, and request are always welcome!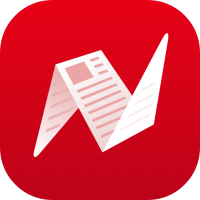 This is original content from NewsBreak's Creator Program. Join today to publish and share your own content.