52-year-old S. "Pattycake" sat with SSS and gave our team a deeper insight into the relentless hustle and fight against the illegal opioid hustle and corruption of the healthcare industry. She spoke with us today in hopes to highlight the consequences of her involvement and hopes to deter others from making the same quick money choices.
SSS: How did you become a part of the industry? What was your role?
Pattycake: Money. I needed something in my pockets that day and waiting on social security or asking somebody for something, that wasn't cutting it. I was what they called a runner.
SSS: What did you have to do on a day-to-day basis?
Pattycake: (laughing) You talking like I was clocking in to somebody's workplace girl. When the bossman called and said he need let's say 5 or 10 people I would go out and find them. Make sure they had an id card and weren't taking any crazy medicines. Then I just make sure they were ready to go the next morning or whatever.
SSS: What happened once they were picked up? Were these younger people or older? Were they individuals in desperate need of cash or would they be working-class people?
Pattycake: They were old and young. I ain't no spring chicken myself but some of them were older than me. Most of them were just people hanging out around the apartments or neighborhood stores. A couple of em' had real jobs though like caregivers and drivers. who ain't looking for some extra spending money. We would pick them up early in the morning and take them to the office. It would always be around 200 or more people out there so we try to get there as early as possible. Once we get inside after bout usually an hour or so, I would give the assistant the money, fill out the paperwork, and wait on the names to be called like a regular doctor visit.
SSS: Was it a regular visit?
Pattycake: They go to the back say what medicine is on their paperwork. Lie about hurting they back in in a car wreck or fall. Sign and we are done. It was always the pharmacy part where we had to pick up the meds from that brought the most frustrations. See the people in charge already go the favorites so getting your spot was sometimes a long process. They had to bribe the ladies at the desk and so on. Then if you had to pick up another day you run the risk of losing contact with your runner. Now you gotta find somebody to pretend to be them.
SSS: So you would have people perpetrate ids? Did that work?
Pattycake: Yep. They don't care about anything but the money.
SSS: How much money was being made?
Pattycake: I got paid $50-$100 per person they got paid between $70-$100 once the run was complete. The doctor visit was like $500. The medicine pickup was $900 or more sometimes. But that was nothing compared to what they made on the streets. It was good money.
SSS: Where were these offices located? Were they legitimate offices?
Pattycake: Yes. All around the southside of Houston. Even in Greenspoint and Imperial Valley. That one was very popular because you know of the rappers and stuff. Money was long. From Houston to Pasadena, Rosenburg, they everywhere. Don't think it's just niggas doing it either. It's the big-time white doctors and foreigners running the operation. The black people, they just the street money, laws really be looking at the wrong people. (laughing) Everybody wanted a piece of the pie. Mexicans. Fifth-ward. Third-ward. Suburban boys off 1960. It's everywhere. Wasn't nobody hiding trust me. Lined up in parking lots and gas stations. And nobody ever looked sick. (laughing) A bunch of healthy people getting high, arguing and complaining while picking up prescriptions.
SSS: What made you stop? What do you want others to earn from your experience?
Pattycake: I went to jail and was sentenced to 5 years. When I was away my son was killed because of the lifestyle. None of it is worth it. He should still be here and because of a fight over some pills, some pills that weren't in either boy's name he lost his life. Then a friend of mines, her grandson died from an overdose not too long ago. It just ain't worth it.
SSS: I'm sorry for your loss. Thank you for sharing your story with us today.
More than 100,000 Americans died from a drug-involved overdose between 2019- 2020, including illicit drugs and prescription opioids.
If you or a relative is experiencing opioid or any drug addiction please seek treatment.
SAMHSA's National Helpline, 1-800-662-HELP (4357), (also known as the Treatment Referral Routing Service) or TTY: 1-800-487-4889 is a confidential, free, 24-hour-a-day, 365-day-a-year, information service, in English and Spanish, for individuals and family members facing mental and/or substance use disorders. This service provides referrals to local treatment facilities, support groups, and community-based organizations. Callers can also order free publications and other information.
Also, visit the online treatment locators. The service is open 24/7, 365 days a year.
Do you have a question or story you want to share? Comment/Share below or if you wish to remain anonymous, email us soulscrewedseries.92@gmail.com!
Is there a topic you want to be highlighted or think should go virtual? Email us soulscrewedseries.92@gmail.com!
Comments, advice, and request are always welcome!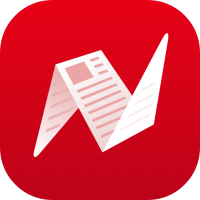 This is original content from NewsBreak's Creator Program. Join today to publish and share your own content.