My husband and I are still newlyweds. We have been married for a little over a year now and I would like to say that everything has been what Disney channel marked it up to be, but it hasn't. My mother-in-law has never been too fond of me particularly because she believes her beloved baby boy could do better. Mind you I have always been financially stable without him and I am the breadwinner in our household. I never talk back or speak out about it out of not only respect for my elders, but most importantly respect because she's his mom. She makes a constant obligation to mention his exes whenever we are visiting. She casually brings them up in conversations and offers to call them while he's there because they asked about him. She has even invited certain exes to family gatherings and was sure to make their presence the center of attention. Recently while she was over visiting, she attempted to start a conversation concerning a recent run-in with his former partner and this immediately angered me. I reminded her that I was his wife and that while she seemed to find pleasure in forming irrelevant relationships with past failures she could do so on her own time. This caused a rather postponed exchange between the two of us. My husband became upset with me saying that I didn't have to be so rude. During our argument, he even went so far as to say that he wouldn't allow anyone to disrespect his mother and that I needed to grow up. I was immediately outraged. Seeing as this was my first time defending myself, my feelings were not only hurt, but I do believe in my marriage as well. It's been two months (partly due to COVID and work) since that argument and I have made subtle excuses to not partake in visits and outings that include his mother. I know this can't continue, but I am unsure of how to ameliorate our relationship. What would you do? -Khia<3
Hey Khia<3,
I felt this TiK Tok spoke volumes while reading your email. First congratulations on your marriage. Marriage is truly a beautiful thing. My advice to you is to be who you are because true happiness is only possible when this is done. You don't deserve the disrespect his mother is showing you, however, in many relationships we see this happen. Your husband has to man up. Excuse my bluntness as I'm not speaking on his masculinity, however, if he is to expect you to honor and treat him as head of household he has to first fill those shoes. Though your feelings have resonated throughout the home and situation, remember that your husband is struggling too. He is left with minimum choices. He can not choose either directly or indirectly as that will cause him the guilt of either not defending his wife or guilt of not supporting mother. While the venting of your feelings and frustrations may help you feel relieved as you pass on the tension to her husband, some of which is too heavy to be ignored, but he hears it, and it may make him feel helpless and responsible for causing this drama. I believe that your husband knows that your feelings are genuine, however, he may feel stuck between two women he loves. His mother may feel a little insecure that her child has someone else who is his priority now, especially if she is used to having input. Everyone must put their egos and pride aside if the family is expected to flourish. Communication is key in every relationship. This may not be an overnight change, but don't allow someone else's foolishness to ruin your peace. The exes, who trust me know that they aren't relevant, have already made fools of themselves by entertaining the mother-in-law's imprudence. Remind them of your status and why he chose you. Keep it classy. Keep it cute. But a little PDA might just do that group some justice. You don't need luck for this Queen! Just continue to be you, love your man as you have been, and allow karma to teach her lessons. -SSS
Was Khia<3 wrong for speaking up against her mother-in-law? Have you dealt with similar disrespect and how did you handle it? How would you handle the exes who participated in the foolishness?
Do you have a question or story you want to share? Comment/Share below or if you wish to remain anonymous, email us soulscrewedseries.92@gmail.com!
Is there a topic you want to be highlighted or think should go virtual? Email us soulscrewedseries.92@gmail.com!
Comments, advice, and request are always welcome!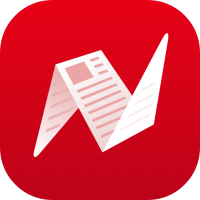 This is original content from NewsBreak's Creator Program. Join today to publish and share your own content.