I have two beautiful kids, a 5-year-old daughter, and a 9-year-old son. I have been dating a great guy for about 9 months now. He is very respectful, takes me out on dates, helps me with financials when needed. He is a good guy and I really like him. However, recently during a visit my boyfriend and I were lounging in the living room watching tv on the sofa when my daughter came in and started joking around and acting silly. She is full of personality and loves to sing and I always entertain her. On this particular day, she asked for my boyfriend to join in on the shenanigans and he responded in a direct manner asking her to step out of his view of the television screen. I was kind of taken aback as I could see my daughter was too, and I told her to go play in her room. I then told him that she was only trying to bond with him that he shouldn't be so stand-offish with her and he responded that he was with me and not my kids. My children are well aware of who their father, my ex-husband, is and I am in no way looking to replace their father or force another man into being their step-daddy. However, I am unsure of how to move forward. The afternoon continued on an awkward note, and I left things just hanging where it was not wanting to pressure the topic. Was this a red flag to end the relationship? Am I overthinking this and should I just respect his feelings? -TykenaX2
Hey TykenaX2,
Your daughter sounds adorable! Like a breath of fresh air. Your boyfriend sounds like a great guy if you are looking for just something to do. A friend with benefits. If that is your perception of him and your purpose for the relationship then I would advise not bringing him home. At least not when the kids are around as to not confuse a strange relationship with them. First, you must remember that everything you do and every decision you make affects your kids either directly or indirectly. You need to sit down and ask yourself, "Am I just having a good time, or am I looking for something long-term." Then you need to ask your partner in a non-condescending tone the exact same question.
If you are looking for a serious long-term relationship with the hopes of building a family, you need to make this known in the beginning so that you are not wasting each other's time, but also so that you don't indirectly cause confusion or encourage expectations from your children concerning the relationship. Your partner must understand as well that when they enter a relationship with a woman who has kids they are receiving a "package deal." If they in turn aren't looking for the same things as you, it is definitely time to make one of two decisions. Either respectfully end the affair, or reset boundaries by meeting up at his place or a quick hotel.
I always say in the end just be sure your decision is one you can live with and make you happy, but remember in this case your deciding for three. Do what's best. Good luck! -SSS
Would you consider this a red flag and end the relationship? Should TykenaX2 keep her friend with benefits and just get a room? Comment below.
Do you have a question or story you want to share? Comment/Share below or if you wish to remain anonymous, email us soulscrewedseries.92@gmail.com!
Is there a topic you want to be highlighted or think should go virtual? Email us soulscrewedseries.92@gmail.com!
Comments, advice, and request are always welcome!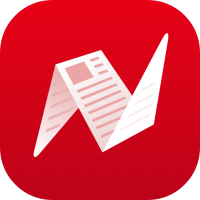 This is original content from NewsBreak's Creator Program. Join today to publish and share your own content.