My boyfriend and I have been together for six months and we are getting serious. He has brought up the subject of the two of us moving in together permanently instead of going back in forth on the weekends. We both have keys to one another apartments so privacy and commitment aren't quite the issues. Should I tell him that I was born a man before he moves in with me, or should I just keep things on the course we're on and allow him to find out afterward when he's ready? -dayjaX_she/her
Dear DajaX_she/her,
Immediately like it was the day you two met. Truthfully, if he doesn't know now, you should tell him because this could turn into a dangerous situation. If he loves you and has clearly gone this long without figuring it out himself, or by surprise just not caring, then it shouldn't be an issue. Definitely expect some shock, and possibly some anger at the fact that you waited this long to tell him, but if you love him and want to be with him long term then that is what you will have to deal with. Don't do it in public or around family members and friends because you don't want such an intimate exchange turning into a show or scene out of embarrassment. If you're nervous about how he will react, I would consider creating a situation where you can bring up the topic of sexual reassignment surgery, or something of that nature, just to get his thoughts on the matter, then you at least know his true feelings about it. I would be incredibly nervous to take a step like that, but even if things go totally wrong and you end up potentially heartbroken at least you were honest. At least you were strong enough to address the situation, and if he doesn't respond with an open mind then you're probably better off without him. Anyone who agrees to marry you should be able to love you for you. Hiding who you are is not only deceiving to him but also to yourself. You can't have a successful relationship without 100% honesty and something as major as this should be a priority conversation. I hope everything works out in your favor but if not, please remember, self-love is the best love and should always remain our first love. -SSS
Would you have given different advice?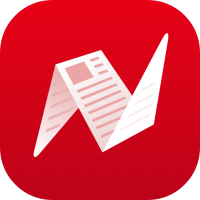 This is original content from NewsBreak's Creator Program. Join today to publish and share your own content.