Seven days a week. 365 days a year she is there. She is your shoulder, provider, soother, and peace of mind. She is the mother to your kids. The cleaner, the cook, the home physician, and all that you need her to be.
She is your wife.
September 19 is a day to treat your spouse to a day of peaceful praise and appreciation. Today provides you a much-deserving moment to pamper her and spoil her. On Wife Appreciation Day, make sure your wife knows just how much you love her by doing something that not only makes her feel special but reminds her that you are the luckiest person in the world to have her by your side. Sweep her off her feet with a meaningful gift, a sweet compliment, or a colorful bouquet of flowers.
Rather men, women, trans, fluid, etc., you are lucky enough to have a queen who shows you every day what happiness and strength look like. Wives keep us centered and grounded. They are the creators of the motto work hard and play hard. They motivate us to always have something, no matter what it is, to bring to the table to show that we're improving ourselves.
Wives get the royal treatment today — the chores are taken care of, they can buy whatever they like, and a fancy dinner usually awaits them by the end of the day. Other than tangible acts, it is important to emotionally support your lady and be there for her. Wife Appreciation Day paves the way for heart-to-heart conversations, which can be beneficial for the relationship in the long run.
Two most asked questions about Wife Appreciation Day.
What if I work weekends and get off too late to arrange anything?
Make it an early celebration. Get up earlier than usual and surprise her with breakfast in bed. Create a build your own mimosa tray for her and a pre-prepared bath with bubble bath and candles prepared for when she rises.
Should I get the kids involved?
This day is believed to be for the two of you. Leave Mothers Day for the kids and take a moment and enjoy the bliss of just the two of you. You might want to call your babysitter if you know what I mean. There's an old saying, "Happy wife, happy life."
Does she love perfume? These scents would make a perfect gift.
Chanel Les Eaux de Chanel Paris-Edimbourg
Christian Dior Eden Roc
Etro White Magnolia
Narciso Rodriguez Musc Noir For Her
Issey Miyake A Drop d'Issey
Liis Rose Struck
Molton Brown Lily & Magnolia Blossom
Dolce & Gabbana Light Blue Forever Pour Femme Eau de Parfum
By all means, marry. If you get a good wife, you'll become happy; if you get a bad one, you'll become a philosopher. -Socrates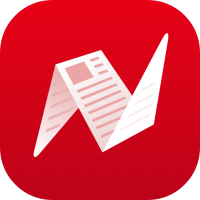 This is original content from NewsBreak's Creator Program. Join today to publish and share your own content.