Texans can now carry a handgun in public without a permit or the background check and training the state previously required. With the surprise in crime in our area, critics have voiced their concern about the misuse of firearms. With the right to carry many have taken it upon themselves to take grasp advantage of the new law that went into effect September 1. While the law permits us to protect ourselves, it is up to each individual to educate themselves on how to safely use and store firearms.
"If someone has a gun and is trying to kill you, it would be reasonable to shoot back with your own gun. Not at the head, where a fatal wound might result. But at some other body part, such as a leg." ― Dalai Lama XIV
Houston offers many locations where Houstonians can learn and prepare themselves for situations where the use of a firearm may be required. Here are 3 of Houston's best-rated locations.
GUNNS' Training Academy and Services, LLC - 340 North Sam Houston Pkwy E Suite A165D (832) 827-3509
360 Tactical Training - 6699 Portwest Dr #140 (713) 492-2771
4Ward Defense Firearms + Training -
12337 Jones Rd #224 (832) 559-0558
The new law allows anyone 21 years or older to carry a handgun in public without the need for a permit or training as long as they aren't otherwise prohibited from owning a firearm by law, such as people with a felony conviction, a mental illness that legally disbars them, or domestic violence convictions.

Do you think adults should be allowed to carry handguns in public without licenses or permits?
Follow me to see more articles like this.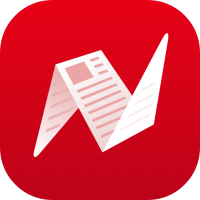 ...
This is original content from NewsBreak's Creator Program. Join today to publish and share your own content.