I haven't watched the full video but the tile scared me! I'm so glad you're ok. As women we have to be aware of our surroundings and be careful. Human trafficking has increased so much lately and so many young girls have been missing! Please continue to stay safe ❤️ -Admire Ashira, YouTube commenter
If you are a local Houstonian or just a follower of our great city, I am sure you have heard the many tales of The Bissonnet Track. Located between Beltway 8 and Southwest Freeway, the area has earned its name from the plethora of women who walk the streets day and night and the men who hunt them. After years of prostitution, human trafficking, and homicides; the city's mayor is ecstatic as Bill 2795 passes in Texas. Mayor Turner announced that Texas will be the first state to make the solicitation of prostitution a felony with up to 2 years in the state prison. FBI and the National Human Trafficking Hotline reported Texas as being the second highest in human sex trafficking; something local and visiting Houstonians blame on The Track. After multiple arrests and undercover sex trafficking busts in the one-mile radius, the area locals are relieved that change has come.
Every block you see a cheek. Gas station. School house. Burger king. I can't even get my boy a kids meal with getting offered extras. Cheek here. Cheek there. When will it end. It's not fair ya know, to the rest of us. It's not safe for our wives and daughters. -Daq, Local Homeowner
Crime has been a major problem for local and visiting residents, as you may remember Elbee London, a young lady who was almost kidnapped on the streets of Bissonnet, not too far from a popular braiding shop. Fortunately, as of September 1, the area is sure to return to its original paradise as local officials shake up the streets.
It's hard to believe that 30 years ago Bissonnet and the west wood area was a thriving community. In due time it will return. -MAH79, YouTube commenter
Local residents are being advised to send recordings of criminal activity to law enforcement. The Bill that has given many Houstonians hope has arrived and now the community is looking towards the city to enforce it.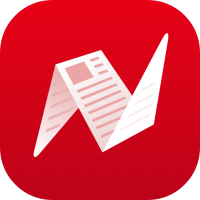 This is original content from NewsBreak's Creator Program. Join today to publish and share your own content.