By Sophie Kidd
(HOUSTON) After a year dominated by loss and isolation, luxury designer Amir Taghi's new collection offers a refreshing dose of optimism and nostalgia.
Taghi, 25, grew up in a Persian home in Houston, where he began to develop an identity that would eventually come to define his brand.
"My Persian and Houstonian heritage is who I am as a person," he said. "These are my main two reference points that I draw from each season. It is what differentiates me as a designer."
Before making his debut as a fashion designer at 15, Taghi was glued to his pen and paper, sketching every opportunity he found.
"This love for sketching slowly turned into a love for fashion: the drama, the beauty and the love for making women look beautiful," he said. "Once I got the push in high school from my family to actually create clothes, it was destined that I would make my dream a reality."
By the time Taghi graduated from Episcopal High School, he had already shown a collection at New York Fashion Week. He went on to attend Central Saint Martins College in London and later, the Parsons School of Design in New York.
Taghi's talents ultimately landed him internships with Oscar de la Renta and the fashion house's creative directors Laura Kim and Fernando Garcia at Monse.
Over the past decade, Taghi's brand has evolved with him as he has refined his technique and developed a stronger sense of self.
"When I began designing clothing, I was designing with a naive eye. I would say the base elements were there but the collection wasn't developed," he said.
The lockdown last year provided Taghi with the opportunity to focus on the trajectory of his brand. He said it allowed him to tune into who his client is and what is important to him as a designer.
Taghi's aesthetic is informed by his childhood memories as well as his interest in architectural lines and geometry. Many of his pieces are influenced by menswear silhouettes but feature feminine touches.
"Even though I love both women's and men's fashion, for me women are more open to creativity in silhouette and textile design. I will say, though, more men are loosening up the strict fashion guidelines of the past which I love," Taghi said.
Although Taghi is now based out of New York City, his fall/winter collection highlights his childhood in Houston.
"As a born and bred Texan, I remember square dancing on 'Go Texan' day and picking out my favorite boots for the Houston Rodeo," he wrote on Instagram. "This season, I wanted to mix those memories from my childhood with a much needed sense of optimism and fantasy into clothes that reflect the current times."
His new collection features western-inspired pieces with a Persian twist. Taghi also experiments with footwear for the first time through his handmade cowboy boots in a collaboration with Hondo Boots.
Taghi said he hopes to expand to accessories and footwear in the future, but for now he wants to focus on the clothes.
"To me fashion is the purest form of self expression. Everyday when we wake up we choose what to wear," he said. "What we wear expresses our mood, who we want to be, and what we want to put out in the world."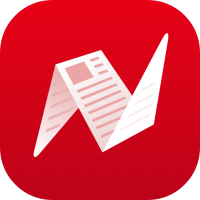 This is original content from NewsBreak's Creator Program. Join today to publish and share your own content.