ATLANTA, GA – Following the Hurricane Ida disaster on Sunday, Georgia Power will send approximately 500 personnel and contract teams to assist restoration in Mississippi.
As a member of the Mutual Assistance Network, Georgia Power has a duty to provide reinforcements to restore power within a certain area. The company will also be able to request additional backup resources via this network. In order to ensure a safe and thorough restoration process, Georgia Power will dispatch engineers, line crews, and support personnel from around Georgia. By providing this assistance, 95% of customers over in Mississippi can expect their power to return by the end of the day.
The dispatched team is trained to respond to service interruptions due to severe weather, including storms and hurricanes. Crew members are also maintaining special distancing to protect both customers and employees from COVID-19.
In accordance with the COVID-19 guidelines, the company has recently developed pandemic preparation plans to ensure employee and facility readiness to face any form of utility emergency while providing a safe and good quality service that their customers deserve. These guidelines include providing crew members and engineer with ample facilities and equipment so all restoration and reparation services can be done as safely and efficiently as possible.
As such, the company has set up a YouTube Storm channel to keep customers and citizens up-to-date with storm developments as well as publish safety videos that are easy to follow. Customers can also connect through Facebook and Twitter for faster updates during severe weather conditions.
For more information about the restoration programs, contact Georgia Power Media Relations at (404) 506-7676 or (800) 282-1696.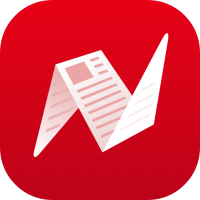 This is original content from NewsBreak's Creator Program. Join today to publish and share your own content.