ATLANTA, GA - the National Institutes of Health (NIH) has awarded Emory University and the Yerkes National Primate Research Center a $27.6 million grant that will accelerate research aimed at finding a cure for HIV in children.
A multidisciplinary, multicultural, and iterative approach is applied to the study of pediatric HIV in the Pediatric Adolescent Virus Elimination (PAVE) Collaboratory. This $5.7 million grant is part of the Martin Delaney Collaboratives (MDC) for HIV Cure Research program.
The PAVE Collaboratory seeks to identify and harness the immunovirological features that are specific to HIV-infected adolescents and children. The PAVE team will conduct preclinical safety and effectiveness studies using pediatric nonhuman primate models. This collaboration will also focus on developing procedures, tools, and techniques that can be applied specifically to infants, children, and adolescents.
PAVE research will advance pediatric HIV treatment and prevention through collaboration between academic institutions, industry, and NIH. A total of 36 investigators based in the United States and abroad will collaborate on PAVE.
There are approximately 1.7 million young children and adolescents living with HIV around the world, as well as 5 million young adults and adolescents between the ages of 15 and 25. In addition, about 150,000 children are born with HIV every year.
Since 2010, the National Institute for Allergy and Infectious Diseases (NIAID) has promoted the Martin Delaney Collaboratories in honor of the late HIV/AIDS activist who served on the NIAID AIDS Research Advisory Committee. In addition to the NIAID, funds are provided by the National Institute on Drug Abuse, the Eunice Kennedy Shriver National Institute of Child Health and Human Development, and the National Institute on Mental Health.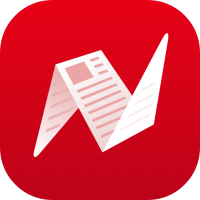 This is original content from NewsBreak's Creator Program. Join today to publish and share your own content.