ATLANTA, GA - In mounting hunger, it's best to fill it with dishes from Jamaican restaurants, in Jamaican food includes dishes originating from the Caribbean, Central America, South America, and the Caribbean. Food from the Latin region is very diverse, more spiced, and more flavorful than American food in general. This is none other than because Latin American food is influenced by the taste of Native American, Caribbean, European, African, even Asian cuisines. It's no wonder it feels richer and many like it. Although there are not many Latin American restaurants in Atlanta, there are some that are recommended. Check out the restaurant below.
1. Ms. Icey Kitchen & Bar
Location: 1371 Clairmont Rd, Decatur
Opening Hour: Wed-Sun 11 AM - 9 PM
Contact: 404-963-7871
The restaurant serves a variety of authentic Southern Caribbean food. Here you will find steaks with special sauces and desserts that will give you a taste of mother's cuisine. Sauces that combine sweet, slightly sour, and slightly spicy flavors produce an incredible sensation in the mouth. The portions served by Ms. Icey Kitchen are also suitable to enjoy.
2. Papi's Cuban & Caribbean Grill
Location: 216 Ponce De Leon Ave NE
Opening Hour: Mon-Sun 12 PM - 10 PM
Contact: 404-607-1525
Somewhat different from the BBQ menus that we often encounter sauces that cover a lot of meat. At Papi's Cuban & Caribbean Grill, you'll be served a variety of meats that prioritize the smoking techniques when cooking, rather than the abundant sauce that covers the meat. So, you can better feel the quality of the meat, and the smoking technique of the meat.
3. Twisted Soul Cookhouse & Pours
Location: 1133 Huff Rd NW #D
Opening Hour: Wed-Sun 11 AM - 10 PM (With break time in between)
Contact: 404-350-5500
Unlike most other similar restaurants, Twisted Soul Cookhouse & Pours offers a unique menu consisting of a combination of steak and barbeque, with the nickname American Signature Combo. There are seven variants in this menu group, all of which are served along with a serving of soups, appetizers, salads, desserts, and pieces of fresh fruit. The steak is made from quality beef so it tastes super juicy, and the barbeque tastes very rich and melting in your mouth.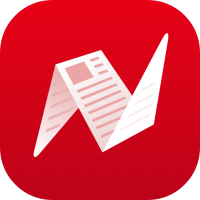 This is original content from NewsBreak's Creator Program. Join today to publish and share your own content.