ATLANTA, GA - Steak Tartare is rumored to have originated in mainland Mongolia and was popularized by several European countries such as Germany, France, and Russia. This steak does look like raw meat that is ready to eat after serving. The food, which is commonly eaten as an appetizer, is traditionally enjoyed raw. However, that does not mean steak tartare is served without doing any preparation. Several steps must be done to enjoy the taste of steak as much as possible.
First of all, the steak is ground or chopped first. After that, some ingredients are mixed into it. The ingredients are vinegar (generally Sherry Vinegar), pieces of onion, caper, olive oil, parsley leaves, celery leaves, Mostar powder, lemonade juice and grated skin, and of course salt and pepper. After the ingredients are mixed evenly, the meat is then formed to resemble burger meat. Egg yolks are laid on it, and Steak Tartare can be served with toast or french fries.
Here are three delicious steak houses serving premium tartare steaks in Atlanta
1. Urban Two Lick's
Location: 820 Ralph McGill Blvd NE
Opening Hour: Mon-Sun 5 PM- 11 PM
Contact: 404-522-4622
You can try sharing their special steak dishes. If you want to try the authentic sensation of steak tartare you must try it here, in addition to the tartare steak you can also order a Classic Steak menu such as Petite Filet, Prime Rib Eye, and Brisket.
2. Flip Burger Boutique
Location: 1587 Howell Mill Rd
Opening Hour: Mon-Sun 12 PM - 9 PM
Contact: 404-343-1609
One of flip burger boutique's mainstay steak menus that you must try is The Impossible Burger in the form of large-sized beef pieces and special and unique sauces. This food is very suitable for sharing with friends. Even so, their steak tartare is also no less tasty, chewy fresh mincemeat plus creamy yellow egg makes for an interesting meal deepening. In addition to the delicious dishes with a very comfortable restaurant atmosphere, guaranteed to make you want to return.
3. JCT Kitchen & Bar
Location: 1198 Howell Mill Rd #18
Opening Hour: Mon-Sun 5 PM - 11 PM
Contact: 404-355-2252
If you want the sensation of an unusual steak dish, you must try a typical steak at JCT Kitchen & Bar. The presentation of steak with a distinctive seasoning makes the dish more special and authentic.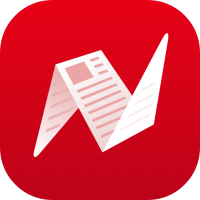 This is original content from NewsBreak's Creator Program. Join today to publish and share your own content.