ATLANTA, GA - It's no secret that Japanese cartoons or anime are very popular all over the world. The popularity of anime is also a promising business field because its fans like to hunt for merchandise smelling of their favorite anime. This is the phenomenon that gave birth to cosplay culture or costume play. But although the beginning of cosplay is originated from Japanese cartoons, western cartoon fans are also not left behind. Various festivals and events with specific themes also utilize cosplay as their dress code.
Well, for those of you who are fans of certain cosplay, it is not legal if you do not have cosplay trinkets. Cosplay is wearing costumes from anime or manga characters and acting as those characters. Cosplay culture is very popular in various countries, not least in America. When cosplaying, eye color, hair models, to clothes, everything is changed until our appearance looks very different from our usual selves. Of course, all the equipment that can make this happen is available in supply stores that sell accessories for cosplay. From clothes to cosplay souvenirs, everything is here. This time will be introduced a store that specifically sells cosplay equipment that you can find in Atlanta.
1. COSTUME ETC
COSTUME ETC is a very complete cosplay supply store. They provide everything from wigs to small accessories as cosplay details. The store is also available in physical locations and online. If you want to visit the physical store, you just visit Faulkner Rd. Atlanta, GA 30324. They are open from Tuesday to Sunday and close on Mondays. But it should be noted that due to the pandemic situation, every visitor must use a mask and make an appointment first. This is done to avoid crowds and prevent the spread of the coronavirus. To ask for more information about costume rental and appointments, you can simply send an email to crental@costumesetc.com or call 1 (404) 728-4598.
2. Fine Fabrics
In the world of cosplay, you have two choices to make your cosplay costume or buy a ready-made costume, for the same reason it must be the same, such as wanting to attend Comic-Con, Dragon Con, Ennichisai, and other Events, or you can also like Anime, Games, Superheroes or Manga, and intend to become her favorite character. For those of you who want to find a character costume that is idolized, it is now quite easy to find it, because there are already many who sell it online, which offers costume making services or selling ready-to-wear costumes, but the constraints may be at a high price making some people reluctant to buy costumes, not to mention accessories, such as wigs, earrings, necklaces, shoes, and others that do not include make-up. If indeed your budget is not too much, the last thing is to try to make your costumes, before you start to make your cosplay costumes, FINE FABRICS provides fabrics and other basic materials that you can use to make your costume. You can visit the store on Dawson Blvd. Norcross, GA 30093. Or you can also shop online through their website at www.finefabricsusa.com.
So that's some of the cosplay supply stores that you can visit. There are many choices in cosplaying or idolizing something, but it all starts from basic favorites.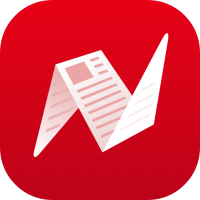 This is original content from NewsBreak's Creator Program. Join today to publish and share your own content.