GAINESVILLE, GA — Everybody loves pizza. It may have originated from Italy but this country is truly its second home. Most people would order a pizza for dinners, parties, or to just enjoy it personally. Three pizza places stood out to be the best in Gainesville. Check them out below.
104 Washington St NW Gainesville, GA 30501 || Tuesday - Sunday
(770) 531-1144
Atlas Pizza is a decade-old local business serving pizzas with personalities. They made the crust dough themselves and do not use frozen crust like other establishments. The shop's favorites include supreme, California veggie, greek, meat lovers, and white pizza. They also have greek salad, wraps, desserts, wines, beers, and more.
"What I like about this pizza is they certainly don't skimp on the cheese, pizza was extra cheesy :). They also load up on your toppings as well. Flavor of the crust was also solid. I believe they brush it with some sort of garlic butter blend," said Alfie B. on Yelp.
700 Green St NE Gainesville, GA 30501 || 11 a.m. - 9 pm. Monday - Sunday
(770) 531-1500
Mellow Mushroom Gainesville serves pizzas baked in stones. They stood out by using the flavorful spring water crust in their pizzas. People love their house special, holy shiitake, and Thai dye pie pizzas as well as calzone and greek salad. Their menus are also available in vegan and gluten-free.
"The Mediterranean pizza was amazing! The Taziki sauce added a creaminess I didn't know the pizza needed," said Jennifer B. on Yelp.
- Sliced
990 Riverside Dr Gainesville, GA 30501 || 11:30 a.m. - 9:30 p.m. Monday - Sunday
(678) 971-5080 || Email: jted78@yahoo.com
Sliced always makes their dough, sauce, and dressing fresh from scratch every day. Their pizza menus include Margherita, the Wayne, ol Clifford, and more. You can also pick the pizza toppings yourself including their sizes between 14 and 18 inches.
"The marinara was perfectly crafted. Tasted authentic and from scratch. The dough was sensational! Tasted great. It was thin and I like that. The cheese was perfectly smelty! Lol. The garlic knots were to die for too," said Ashbeezy B. on Yelp.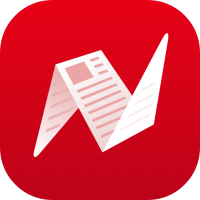 This is original content from NewsBreak's Creator Program. Join today to publish and share your own content.