ATLANTA, GA — Japanese media has soared in popularity these past few years. Anime and manga are now part of the pop culture of the current youth generation. Most of them are probably searching for where to find and buy the products to support their favorite artists.
For starter, manga is another term for a picture story or comic. This manga usually tells about the culture and life of Japanese people. Modern manga can be defined as comics that fit the familiar Japanese style during the mid-1900s. While anime is an animated manifestation of manga, it has distinctive image characters that distinguish it from cartoon animation in the western world. Images that exaggerate visual features create fantasy images that captivate many fans.
Manga and anime-related items have a large following in America and have spawned many hobby stores, one of which is Book Nook.
Book Nook is located in the middle of Atlanta and more strikingly, in large districts, the center of manga and anime is spread out and has their own exclusive community. Book Nook is one of the locations you should visit in Atlanta to buy and trade manga, anime and figurines. 
Some of the items you can find in Book Nook are
•Used comics/manga & new
• Collection of figurines and toys
•Used Video Games
•New &used DvD
•New & used vinyl
•Other collectibles
And many more,
Due to the pandemic period, visitors must follow the rules of keeping a distance, using masks, and temperature checks by the store. If you want to ask for the availability of specific items without visiting directly, you can call Book Nook at +14044482166. And if you want to visit in person, Book Nook is located at N Druid Hills Rd, Decatur, GA 30033. Store operating hours are Monday to Sunday.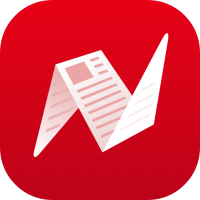 This is original content from NewsBreak's Creator Program. Join today to publish and share your own content.