DOUGLAS COUNTY - What is the fate of abandoned animals without legal protection? This is one of the big missions that shelter activists want to achieve, which is to save the lives of abandoned animals so that later they can be better cared for by you or the surrounding community. Just liking animals is not enough. Commitment, hard work, and costs are needed to support the mission of shelter activists in saving animals. Not infrequently the cost is incurred from the shelter activist's funds because of the high affection and concern for abandoned animals.
The existence of Animal Shelters may still receive less attention from some people, but Animal Shelter has a noble mission to help dogs and cats that are abandoned or discarded by their owners. Plus many pet owners prefer to buy pets in breeders. This has led to more and more abandoned pets becoming unadopted. We can help them by adopting one or more of the animals in the Animal Shelter.
Now let's talk about how you can make donations, volunteer, and information about spaying & neutering at Douglas County Animal Shelter.
1. Donation
You can donate in several ways. Such as:
•You can assist in the form of funds or money.
•You can see the amazone wishlist, all donated items will be directly delivered to the facility.
•Or you can donate animal needs such as food and cat litter.
2. Volunteering
Shelters have procedures in place to check the health condition of the animals found. If no health problems are found, the animal will be immediately given a vaccine and sterilized. However, if the condition of the animal is found to require surgery, the operation will be carried out immediately. Once the animals have recovered from surgery, vaccine and sterilization measures will be administered so that they are ready for adoption. All these processes certainly require a lot of labor, while the income received by shelters is not enough to pay a lot of labor. That's why volunteering is needed in any shelter, especially in Douglas County Animal Shelter. You can volunteer by filling out the form at the link below.
https://www.celebratedouglascounty.com/DocumentCenter/View/293/Volunteer-Application-PDF
3. Adoption
The adoption imposed some fees, this fee will be used for other animals' necessities in the animal shelter. For dogs, you need to spend from $80 to $200 according to the pet conditions and age. As for cats, you need to spend from $25 to $80 with the same dispositions. You can book an appointment at Douglas County Animal Shelter through the link below.
https://dcasappointments.as.me/
4. Spay & Neuter
Caring for pets, especially dogs and cats, is not enough to just give him food and shelter. To maintain their health, dogs and cats must be vaccinated and sterilized. In female animals, sterilization procedures are how to remove the ovaries and uterus carried out by a veterinarian. This procedure takes an inpatient period but only briefly. But the health benefits offered last a lifetime. While in male animals usually the procedure performed is castration that is lifting the testicles.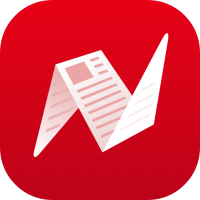 This is original content from NewsBreak's Creator Program. Join today to publish and share your own content.