ATLANTA, GA - Cobb County offers free online tutors for students who need extra help in understanding the materials or need more time to adjust to digital learning.
Supported by Cobb Schools and Cobb County Public Library, they made the online tutoring session available along with free library resources.
This free online tutoring program is available virtually on the public library system from 9 a.m until 11 p.m. Students will work with professionals tutors in more than 50 subjects. They will also provide interactive workspaces, essay writing, SAT preparation, bilingual offerings, math, and many more. They also provide tutoring for Spanish speakers.
To join the session, students can simply use their Public library Access for Student Success account, which is already connected to their student ID. Students can enter their student number, and type in the password consisting of their birthday, 2-digit month, and 2-digit day.
Besides the free tutoring session, Cobb County Public Library also offers a wide range of digital resources online for all ages. Families and students can use this benefit, and access the library from home to find digital magazines, streaming videos, language courses, e-books, e-audios, and many more.
Those who are interested to join this program as students or tutors can visit TutorATL.org for more information.
TutorATL encourages students to complete their homework. They also offer a customized and on-demand tutoring system requested by students across metro Atlanta. They work with experts to teach students. TutorATL is currently available for residents in Atlanta, Cobb County, Fulton County, and students in the system of Atlanta Public School.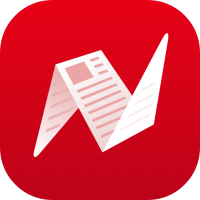 This is original content from NewsBreak's Creator Program. Join today to publish and share your own content.