ATLANTA, GA - Cobb County Public School superintendent, Chris Ragsdale offers a $1,200 bonus for all school drivers and monitors. The fund will be accumulated on their December payroll.
Chief Operations Officer Marc Smith said that the bus drivers and monitors are the first people that students and parents see every day, so it is important that the school hire only the best people and treat them the best as well.
Drivers and monitors have to be employed by the school on September 24th, to be able to get the bonus. For any specific questions about the bonus, drivers can ask their questions directly to the Payroll Department.
Emma Fallins, one of the school bus drivers in Cobb County said that this is her ideal second career after being a firetruck driver for 30 years.
After she retired she chose to transport students to and from school in one of Cobb's big yellow buses. 
Fallins said the students are great, the schedule is awesome and the pay in here is wonderful. She also gets to drive her grandchildren to school every day on the bus.
In her working hours, Fallins tries to be a role model for students, especially for the girls who thought they could not pursue their careers in the Fire Department. She often brought her photos when she was working there to motivate them.
For those who are interested to be the Cobb school bus drivers, here are some of the benefits that you can get:
- A competitive salary scale
- Gain the same benefits as a teacher including summers off, health, dental, vision, life, and cancer insurance
- Flexible schedule
- Free and paid training
You can apply to be a school bus driver online by visiting www.cobbk12.org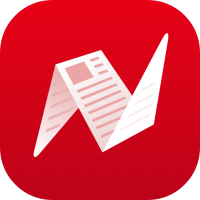 This is original content from NewsBreak's Creator Program. Join today to publish and share your own content.