ATLANTA, GA - On Thursday, August 19, Lisa Cupid, Chairwoman of Cobb County Board of Commissioners signed an emergency declaration after the significant rise of COVID-19 cases in the area.
The outbreaks left the county running out of critical care beds, and the vaccination percentages are not going anywhere, in fact, Cobb County has the lowest vaccination rates compared to any county in the U.S.
Public health officials encourage residents to get vaccinated or convinced their family and friends to get vaccinated to protect each other. Masks and face coverings are also mandatory for people to wear in all public spaces.
Lisa Cupid said this declaration will open access to provide help for residents who need it. The declaration also highlights the huge impact for the local healthcare facility because of the huge number of cases.
The declaration encourages local businesses to re-implement the rules of wearing masks indoors to protect the safety of the employee and customers. Those who are already fully vaccinated also have to wear a mask in all facilities.
This declaration also activates the Emergency Operations Plan that allows resources to be distributed to a state agency, local hospitals, and others that may have urgent needs of supplies. The County used federal assistance money to distribute the supplies.
The Declaration of Emergency lasts for 30 days and could be extended if necessary. You can access the full five pages of the Declaration of Emergency by visiting shorturl.at/gkwI8.
For more information, you can reach out to Ross Cavitt, Cobb County Communications Director by email at ross.cavitt@cobbcounty.org, or visit www.cobbcounty.org.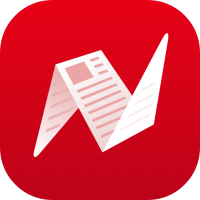 This is original content from NewsBreak's Creator Program. Join today to publish and share your own content.