ATLANTA, GA - Mayor candidates will participate in a virtual event hosted by Georgia Audubon on Wednesday, September 8, from 6:00 p.m to 8:00 p.m, addressing Atlanta's critical needs on expanding the greenspace.
Due to the ongoing COVID-19 pandemic, most Atlantans are taking parks, forests, trails, rivers, and creeks to seek fresh air and enjoy the sunshine away from everyone as a way to escape from social isolation at home.
The park's function has shifted to flexible urban greenspaces and is a cornerstone for the community. They become an essential functions space for the community to gather, and for the city to distribute food, distance learning centers, and testing sites.
Through this Mayoral Forum on Greenscape, each candidate will express their opinion on how to develop a more functional and safe facility for the community.
Participants watching at home can learn each Mayor candidate's visions and how they value and approach Atlanta's natural spaces such as trees, waterways, and park and recreation system in the future.
As the City of Atlanta continues to develop and grow towards modernity, it is critical to prioritize accessible and pleasing green space to enhance the quality of life for all the residents in Atlanta.
The participating Mayoral Candidates will be announced after August 20.
This event is supported by several conservation organizations including, Georgia Conservancy, The Nature Conservancy, Piedmont Park Conservancy, West Atlanta Watershed Alliance, and many more.
This event is free of charge and those who want to come can secure a spot by filling online registration at www.parkpride.org.
For more information about the event, you can reach out to Georgia Audubon at 678-973-2437.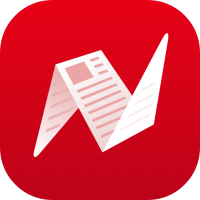 This is original content from NewsBreak's Creator Program. Join today to publish and share your own content.