ATLANTA, GA - Mark Banta, President, and CEO of Piedmont Park Conservancy expressing his thoughts after the devastating homicide case that is still under close investigation.
Banta said these past few weeks were a difficult time for everyone, he is grieving for the victim and scared about the violence that has happened inside the park. He stated that Piedmont park will always put the safety and well-being of the visitors as their top priorities.
Right now, the conservancy is focusing its attention on helping the city of Atlanta, law local enforcement, and federal investigation to look into this tragedy.
They provide key information about daily operations, protocols, and any information they can provide. They welcomed the police presence inside the park to reassure the safety of visitors, as the park remains open for visitors and scheduled events starting from 6 a.m until 11 p.m.
The City and law enforcement will continue to update information as the investigation continue to progress, they are committed to preventing this incident from happening again in the future.
Banta said this might take a while to complete, the conservancy staff will continue to learn from the law enforcement expertise and share their recommendations with the City of Atlanta to be implemented in the future.
Lastly, Banta expressing his condolences to the friends and family who were impacted by this tragedy, they will continue to move forward through these hard times and Banta hopes the Park will remain as a comforting and healing place for everyone to gather and enjoy each other company in the heart of Atlanta celebrating lives both lived and lost.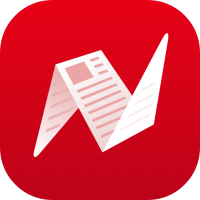 This is original content from NewsBreak's Creator Program. Join today to publish and share your own content.