ATLANTA, GA — The Affordable Learning Georgia or ALG granted over $470,000 to Georgia State University or GSU to support the university's adoption and creation of free and affordable materials for the classroom since 2015.
The grant is given to increase the open access for courses materials that gives benefit for both students and faculty.
As a result of these grants, nearly 7,500 Georgia State students have improved their retention and learning outcomes while saving more than $10 million.
Liany Valdespino, a second-year student of Criminal Justice, said she enjoyed the free course materials that enable her to not worry about the cost of buying six required books for the Social Science and the American Crime Problem class, which was conducted by Professor Scott Jacques last fall.
Jacques, who has been teaching with free materials from six years ago, said according to research, teaching with open-access materials reduces dropout rates. Staying in the course helps them get a degree and a job more quickly.
Therefore, Jacques also spearheaded AYS Open, one of the Andrew Young School of Policy Studies' Digital Landscape initiatives, which is not only getting attention, but also supported by friends of the college.
AYS Open received $4,475 in gifts during Georgia State Day 2020 and was recently also awarded $10,000 by the Arthur Bank Foundation to make textbooks in courses more affordable with high enrollments. This grant has resulted in free course materials for Case Management & Community Resources in Social Work, Justice & Social Change, Law, and Policy Leadership.
ALG also awarded $29,000 to Shelby Frost, a clinical associate professor of economics as part of its latest grantmaking. The grant will be used to create free learning materials for all sections of Principles of Microeconomics.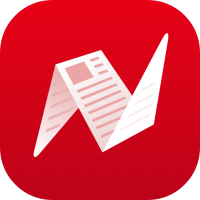 This is original content from NewsBreak's Creator Program. Join today to publish and share your own content.