ATLANTA, GA - Gwinnett County Public School (GCPS) continues to build communication with parents and prioritizing the safety of students and staff as their main priority.
Al Taylor, GCPS Superintendent for School Improvement and Operations said that the school district will make sure all visitors, staff, and students are safe with these new safety measures below:
1. Using Raptor tool to detect school visitors if they are under the list of national sex offender database. Raptor enables staff on every school building within the county to screen adult visitors and build a consistent sign-in process in the district.
The tool will be implemented starting on August 16, and at the same time, the Raptor Visitor Management System will also go online in High school, the system will continue to be implemented in Elementary school at the beginning of September, and two weeks later, the Middle school will also follow the system.
2. Expanding surveillance cameras throughout their high school stadiums.
3. Spreading 92 School Resources Officers (SRO) by putting two officers at every high school, one at middle school, and several officers at elementary school. In addition to that, the SRO also served to educate staff, students, and school administrator about safety issues and school safety plans.
Taylor said that he believed a balance combination of responsive and proactive safety measures above could help them stay focus on their main mission, which is to teach and learn.
To know more about school safety, parents and guardians can call or text the school confidential yip line at 770-822-6513.
The School Messenger will also notify families and staff in case of emergency, school closings, and other important information. Messages from GCPS will come from the number 1-844-248-6644.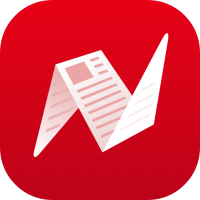 This is original content from NewsBreak's Creator Program. Join today to publish and share your own content.