ATLANTA, GA - Atlanta History Center looks back on some of the most influential women for the city, they honor their legacy by naming four of their honey bee colonies with their names.
1. Selena Sloan Butler
In 1911, Butler initiated the first parent-teacher association for African-Americans students in the United States. Eight years later in 1919, she created another parent-teacher association in the state of Georgia.
Butler also co-founded the Spelman College Alumnae Association during World War II. Because of her effort, president Herbert Hoover appointed her in 1929 to serve for the White House Conference on Child Health and Protection.
2. Frances Newman
In the early 1900s, Newman was a front line to represent women's voices, she was a feminist, novelist, critic, and translator. She wrote satire and critically analyzing unfair treatment towards women in the American South.
She also worked as a librarian at the Georgia Institute of Technology and wrote several short stories that she translated herself into five different languages, her books sold out on its first printing. She talked about a lot of taboo topics such as menstruation and white privileged.
3. Shirley Franklin
Franklin was Atlanta's 58th mayor, from 2002 until 2020. Before becoming a mayor, she served as the Chief Administrative Officer, where she managed the city with more than 8,000 employees. She played a huge part in developing several influential buildings and places such as Centennial Olympic Park, Hartsfield International Airport, and 14,000 housing units.
4. Coretta Scott King
King was a singer, author, activist, and civil rights leader. She actively spreading the Women's Movement to establish The King Center, right after his husband, Martin Luther King, Jr, was assassinated. She successfully made Dr. King's birthday recognized as a national holiday, she was also an advocate for LGBT equality and world peace.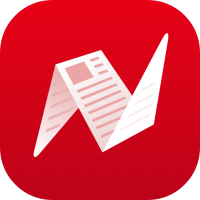 This is original content from NewsBreak's Creator Program. Join today to publish and share your own content.