ATLANTA, GA - The significant drop in traffic caused by the ongoing pandemic allows researchers to analyze how our everyday mobility affects the air quality around us.
Driving every day to work plays a huge part in contributing a bad air quality. The gas-powered vehicles spark pollutants such as particles and emissions with smog as their primary ingredients. This could create ground-level ozone.
But, because of the COVID-19 outbreaks, these emissions can be reduced because the majority of offices across metro Atlanta are switching to remote working. As a result, for the first time in 30 years, the Atlanta region passed the EPA's National Ambient Air Quality Standard for ground-level ozone.
Those pollutants are harmful to our bodies because it affects the ozone that would make our lungs more vulnerable to infections and increasing the chance of asthma attacks and arrhythmias.
According to the data, 5 million people died every year caused by air pollutants. The research also shows that constant exposure to air pollutants can lead to a higher number of COVID-19 death rates.
To maintain this achievement, one of the employers from Interface Atlanta Greg Minano, is initiating lifestyle changes in their company. He said that their company's main goal is to become a carbon-negative company by 2040. To carry the mission, Interface will encourage employees to take public transportation and provide storage and showers for those who bike to the office.
The Georgia Commute Options also helped to maintain the air quality by creating the Million Air Challenge where their main goal is to reduce one million pounds of CO2 from the air by encouraging clean trips to residents who commutes to their workplace.
They will be giving away a $500 gift card and a set of Apple Air Pods for lucky participants. To join the challenge, participants can log into their GCO account at mygacommuteoptions.com, and log their clean commute trip between August 16-27. By logging more trips on the website, you can have a higher chance to win.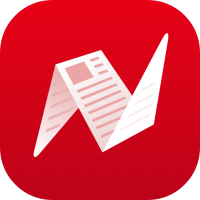 This is original content from NewsBreak's Creator Program. Join today to publish and share your own content.