ATLANTA, GA – Join Edward Morgan as he teaches you how to respect and marvel at the majesty of bees and their irreplaceable work.
Handling bees has never been this easy! By joining "Bean's Bees & Honey: Beekeeping 101," you will be able to take part in a one and half to two hours of guided tour with certified beekeeper, Edward Morgan, over at Hurt Road Honey, Marietta.
You will have a chance to taste honey fresh from the honeycomb, observe the queen bee lay eggs, learn how honeybees work together to care for the young, process pollen, and how they turn nectar into honey. You will also be able to purchase fresh honey from the hive and other produce from Morgan's farm.
For $40 per person, you will be able to learn more about the workings of our friendly neighbor and how they make honey. And if you're feeling a little braver, you can put on a full protective bee suit and open a bee hive to take a closer look. This experience is open to groups of eight to ten people and guests aged 8 and up. This one-of-a-kind experience is available on Thursday, Friday, Saturday, and Sunday on selected dates.
This beekeeping experience is one of the most sought out experiences in Atlanta today. This experience also complies with Airbnb's COVID-19 safety guidelines so be sure to practice good hygiene, keep physical contact to a minimum, and not come to Marietta with over than 10 people in one group. To reduce the risk of being stung by a bee, guests will be encouraged to not wear open toe shoes, leggings, or shorts.
To book an appointment, visit the Airbnb page here.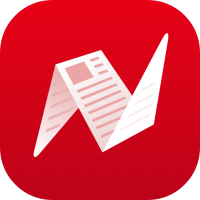 This is original content from NewsBreak's Creator Program. Join today to publish and share your own content.